Tools, programs, technologies and other opportunities for the digital journalism community.
JPass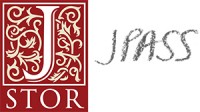 JPASS is a new tool for writers, editors, and researchers looking for story ideas, resource material and in-depth facts and analysis. This personal access plan to more than 1,500 academic journals in the humanities, social sciences and sciences that are available on JSTOR will give you access to more than 7 million articles, reviews and commentaries, anytime, anywhere. It's a perfect fit if you don't have access to JSTOR through a school or public library. JPASS is available in one-month or one-year plans; ONA members receive a 25% discount off the one-year JPASS plan. (ONA members, to access the discount, see the Discounts page in the membership center.)
---
Sponsors have paid a fee to be included on this page. Want to be featured? Contact Jessica Strelitz at jessica@journalists.org or at (571) 212-1363.