Tools, programs, technologies and other opportunities for the digital journalism community.
Sqoop
Retrieving and searching through public records is the lifeblood of business and investigative reporting, yet it is painful and time consuming. Worse is missing the scoop because a disclosure was filed 10 minutes after you searched for it.
Sqoop is a free web service that lets journalists search and set alerts for records from public data sources, beginning with the SEC, the Patent Office, most of the federal courts, and soon others. Sqoop has been available since March 2015, and already one in four business journalists regularly use the site.
Radix

Radix is a leading domain registry with exclusive rights to manage 7 of the new domain name extensions including .PRESS, .WEBSITE, .SPACE, .HOST, .SITE, .ONLINE and .TECH; .PRESS domains were launched by Radix to create a differentiated internet namespace for journalists and news corporations. .PRESS domains enable you to have strong web identities that help you build relevant and engaged audiences for your content. It serves as an ideal avenue to further enhance your brand's online identity as .PRESS resonates perfectly with the industry in which you operate. "yourname.press" – Let your profession now be your online identity.
Know more at buy.press.
ONA members get additional savings on .press domains. See the discounts page in the membership center.
JPass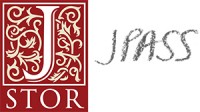 JPASS is a new tool for writers, editors, and researchers looking for story ideas, resource material and in-depth facts and analysis. This personal access plan to more than 1,500 academic journals in the humanities, social sciences and sciences that are available on JSTOR will give you access to more than 7 million articles, reviews and commentaries, anytime, anywhere.
It's a perfect fit if you don't have access to JSTOR through a school or public library. JPASS is available in one-month or one-year plans; ONA members receive a 25% discount off the one-year JPASS plan. (ONA members, to access the discount, see the Discounts page in the membership center.)
DSTRUX
Today you lose ownership of your digital belongings as soon as you share them with someone else. Whether its a picture or a critical document, the second you hit "send" the recipient is free to do whatever he or she wants with your property. DSTRUX allows you to share a email, file, picture, video and set a time for how long the recipient can view it.
Everything sent via DSTRUX is fully encrypted as it travels from sender to recipient.The original sender also determines whether or not the file can be forwarded to additional recipients and has the power to track everyone that receives it. Try DSTRUX free!
Piano Media
Piano Media, the world's leading content monetization solutions provider offers:
Content monetization analysis for publishers thinking about installing a content monetization solution. Analytics no longer just prove how big you are, they are a critical part of the feedback loop providing answers about your audience
Four different types of paywalls, from a regional or national solution, to individual metering solutions to simple JavaScript plug and play. We have a paywall for every publisher, from the biggest newspaper to the smallest blogger.
Post installation best practices sharing to optimize conversions, subscriptions and revenue.
More information: http://bit.ly/pianoproducts
Alley Interactive

Alley Interactive designs and builds large-scale content sites for top digital publishers, including leaders in news media, entertainment, nonprofits and higher education. The firm offers strategy, design and development services across the entire digital product development lifecycle.
Headquartered in New York, Alley Interactive has worked with news media brands including The New Republic, the New York Post, Digiday, European Voice, Sportsnet, Fortune, TIME and nonprofits such as The Henry J. Kaiser Family Foundation. Alley was the only digital agency honored in the news category of the 2014 Webby Awards for our work on The New Republic. More information is available at alleyinteractive.com or info@alleyinteractive.com.
---
Sponsors above have paid a fee to be included on this page. Want to be featured? Contact Jessica Strelitz at jessica@journalists.org or at (571) 212-1363.
---
ONA Career Center
ONA's online job board, open to the entire digital journalism community, offers access to hundreds of career opportunities. For recruiters, we offer a targeted approach that allows you to find only the most relevant candidates, including instant resume access, easy online account management and significant discounts for ONA members. For job seekers, we offer free access to everyone in the journalism community, member and non-members, including confidential resume posting, career-related content and multiple ways to search for jobs.
Build Your Own Ethics Code
This project, still in draft form, has been created by about 20 volunteer writers and editors. It is designed to help news orgs, startups, individual journalists and bloggers create their own ethics codes. Learn more and contribute online.
Legal Affairs Action
ONA's Legal Affairs Committee works with the Board of Directors to formulate the organization's position on legal issues that impact our members and the digital journalism community. The committee reviews lawsuits with an eye toward joining, either as a party or as an amicus (or "friend of the court"), as well as proposed briefs and legislation that may affect how journalists do their jobs. Learn more about the committee's recent and past work on behalf of ONA members.
MJ Bear Fellows
The MJ Bear Fellowships identify and celebrate early-career digital journalists, working independently or for a company or organization, who have demonstrated — through professional experimentation, research or other projects — that they deserve support for their efforts and/or vision. Learn more about the fellows and details on how to apply.
Challenge Fund
Journalism educators are taking part in a $1 million challenge encouraging universities to create teams that will experiment with new ways of providing news and information. Read details on the current winners' projects and what's next.
ONA Issues
There are any number of pressing media issues in the digital age — we're sure you can come up with a handful without breaking a sweat. ONA Issues is your platform to define them, share them, explore them and get a better fix on how they impact the work you do. Here we'll look to you for your perspectives and conversations and help jump-start discussions by posting insightful reporting, commentary and analysis from anywhere and everywhere. We're here to listen and learn. Join us.
What Journalists Can Learn From
A collection of best practices and other feedback from our fellows and grantees.