We welcome 25 women to the 2018 Women's Leadership Accelerator — an intensive program that supercharges the leadership and management skills of women who are pushing digital innovation.
---
We're thrilled to announce the participants in the 2018 Women's Leadership Accelerator, a yearlong program for women innovating in digital journalism. This year, we welcome 25 women representing a range of backgrounds, expertise and newsrooms around the globe that are leading digital innovation.
The Accelerator begins Feb. 25-March 2 at the University of Southern California's Annenberg School for Communication and Journalism in Los Angeles with an intensive week of mentoring, discussion and learning from some of the top minds in digital media.
In addition to exploring strategies for navigating their leadership path, women in the Accelerator will also work closely with mentors on challenges unique to their careers. Throughout the year, the women in the program will continue to receive support from ONA and the cohort as they work on their challenges, and the program culminates in a workshop at ONA's annual conference (ONA18) in Austin, Texas.
2018 Speakers
The 2018 Accelerator will connect the cohort to a range of prominent speakers and mentors, including:
In addition to the week-long program, Women's Leadership Accelerator provides:
A year of check-ins and practical, targeted guidance and personal coaching on individual challenges.
Registration, travel and accommodations for the Online News Association Conference in Austin, TX, Sept. 13-15, 2018.
Workshops tailored to the needs of the cohort, including a half-day workshop for women in the program during ONA18.
The opportunity to be a part of a cohort of peers to serve as a strong career-long support system.
Opportunities for the Community
Outside of the cohort, the Women's Leadership Accelerator program will be providing additional opportunities in 2018:
Collaboration with ONA Local: We will offer a series aimed at helping women advance their careers.

The first of this series will be Friday, March 2 in Los Angeles, giving local journalists a chance to learn alongside and connect with the 2018 cohort.
This summer, we'll host a workshop in Detroit focused on strategies for women navigating their career paths.
We'll also work with local groups to host events throughout the year tackling strategies for women managing change in their newsrooms, and look forward to bringing these events to smaller markets.

Training with NAHJ: ONA is partnering with the National Association of Hispanic Journalists to deliver training at the NAHJ international conference, which takes place July 18-21 in Miami.
Programming at ONA18: We look forward to being in Austin, Texas, on Sept. 13-15 for the ONA18 conference. In addition to the final workshop for the 2018 class, ONA18 will also include programming aimed at women in leadership in digital media.
Sign up for the ONA weekly newsletter to hear more as details are announced.
Program Design + Co-facilitators
Director of Programs
Online News Association
---
Thanks to the generous support of lead funder, the Dow Jones Foundation, and supporting funders Fusion Media Group, Knight Foundation, Craig Newmark Philanthropies, WordPress.com VIP, The New York Times, Disney Parks and Resort, the Beverly Hills Conference & Visitors Bureau and RYOT, the Women's Leadership Accelerator training is tuition-free. ONA also is grateful to the USC Annenberg School for Communication and Journalism, our host for the Accelerator program.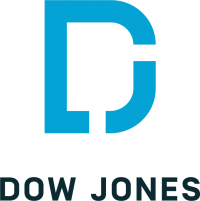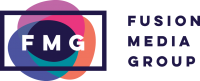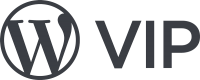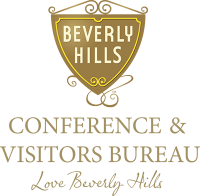 To learn more about supporting the program, contact Jessica Strelitz, Head of Strategic Partnerships, at jessica@journalists.org.