Students from Historically Black Colleges and Universities receive hands-on experience during the
2023 Online News Association Conference
(#ONA23), Aug. 23-26, as part of the HBCU Digital Media Fellowship.
The 2023 HBCU Fellows
About the Fellowship
Each fellow will receive a free conference registration to ONA23 and a one-year ONA student membership. Fellows will work closely with lead mentor Michael Grant, Founder of Get Current Studio. They work with mentors to produce multimedia packages for the conference and be immersed in intensive digital journalism training.
The fellowship is centered on a highly engaged conference experience for students, with a focus on the evolving nature of online journalism. Fellows also participate in networking and receive training from industry leaders, which in the past have included Microsoft and mmhmm. Schedules are tailored to students' individual career interests, and they have time to attend conference sessions and networking events, where they connect with professional digital journalism innovators.
Volunteer Lead
CEO & Founder
Get Current Studio
Staff Lead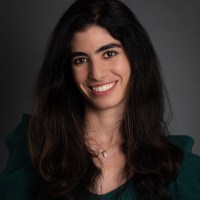 Program Coordinator
Online News Association
Meet the Fellows