The Online News Association Conference, along with the Online Journalism Awards banquet, has become the premier gathering of highly engaged digital journalists who are shaping the future of media.
Record-breaking numbers of journalists travel to ONA's conference each year to learn about new tools, techniques and technologies, to discuss advancements and challenges in the industry, take advantage of the rare opportunity to network face-to-face, and share best practices with peers from all over the map.
They also come to soak up the vibrant entrepreneurial spirit that distinguishes ONA conferences. ONA conference attendees are a tech-savvy bunch. They include producers, content editors, technologists, programmers, designers and newsroom decision-makers from major media markets, independent websites and leading academic institutions interested in emerging practices in news gathering, software, hardware, content and distribution platforms.
Please contact Jessica Strelitz, Chief Strategic Partnerships Officer, at jessica@journalists.org to learn more about being a sponsor or exhibitor at the next ONA annual conference.

Our next conference is ONA23, taking place Aug. 23-26, 2023, in Philadelphia and Sept. 28-29 online. ONA24 will take place Sept. 18-21, 2024 in Atlanta.
Subscribe to our weekly newsletter and our conference newsletter to be the first to learn updates about the Suggestion Box, registration, agenda and more.
---

ONA22 offered programming for attendees joining in person in Los Angeles and online. View resources from the conference.
---

Explore a selection of the ONA21 video archive, and learn how ONA's second virtual-only conference came together.
---

Explore a selection of the video archive from ONA's first virtual-only annual event.
---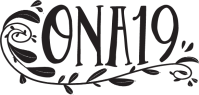 Explore resources from ONA19, including video, audio and social highlights.
---

Explore resources from ONA18, including video, audio and social highlights.