Telling Climate Change Stories That Matter: From Impacts to Solutions
Climate change is the biggest and most under-reported story of our time. It affects our health, safety, and wallets, but most people are unaware of the connections. We discuss climate science, impacts, and solutions; audiences' interests and concerns; and overcoming challenges facing journalists. Discover strategies for reporting meaningful local climate change stories — and learn about free, localized climate reporting resources.
This workshop helps attendees:
Understand climate change through a racial justice and equity lens
Gain insight into what your audience thinks about climate change and their interest in coverage on the related issues
Learn effective ways reporters can cover climate change
Get free, weekly, localized climate change reporting resources
Online Resources Mentioned
Yale Program on Climate Communication: Global Warming's Six Americas and Yale Climate Opinion Maps 2020 (which includes the Interest in Climate News Map)
Climate Break: stories of climate progress and interviews with climate innovators, 90 seconds at a time, produced by climate law and policy experts at the University of California, Berkeley.
Climate Matters website and newsletter sign-up. Climate Matters helps meteorologists and journalists report on climate impacts and solutions in ways that are local, immediate, and personal — grounded in the latest science. This climate reporting resource program produces free, easy-to-understand text and visual materials — including graphics, interactives and videos — to help journalists build stories that will engage and enlighten their audience.
Climate Communication, a nonprofit science and outreach project, and the Climate Communication / SciLine Quick Facts: Quick facts about the connections between general story categories and climate change, including agriculture, environmental justice, drought, hurricanes, heat waves, torrential rain and flooding, cold snaps and wild fires
Climate Reporting Masterclass offers journalist 12 interactive modules taught by top scientists and communicators to deepen their reporting. A certificate program is offered as an option as well.
Speakers

Robert Bullard, PhD
Distinguished Professor / Texas Southern University
Co-Chair / National Black Environmental Justice Network   |   Co-Chair / HBCU Climate Change Consortium
@DrBobBullard / Website
Robert Bullard, described as the father of environmental justice, is Distinguished Professor of Urban Planning and Environmental Policy at Texas Southern University. He co-chairs the HBCU Climate Change Consortium and National Black Environmental Justice Network. Professor Bullard is the author of 18 books on a range of environmental and climate justice topics. He received his Ph.D. from Iowa State University.

Edward Maibach, PhD
Distinguished University Professor / George Mason University
Director / Mason's Center for Climate Change Communication | @MaibachEd
Edward Maibach is a Distinguished University Professor and Director of the Center for Climate Change Communication at George Mason University. His research illuminates public understanding of climate change and strategies for improving it. Ed previously served as Associate Director of the National Cancer Institute, Worldwide Director of Social Marketing at Porter Novelli, and Chairman of the Board for Kidsave International.

Frank Mungeam
Chief Innovation Officer / Local Media Association
@frankwords
Frank Mungeam is an experienced leader of transformation in newsrooms. He leads a news funding lab and the Covering Climate collaborative for the Local Media Association. Previously he was the Knight Professor of Practice in News Innovation at the ASU Cronkite School. He has decades of broadcast experience as a producer, executive producer, and digital director, and served as VP digital content for TEGNA.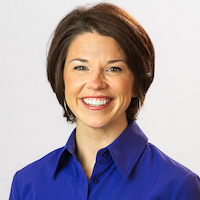 Bernadette Woods Placky
Chief Meteorologist / Climate Matters
Director / Climate Central
@BernWoodsPlacky
Bernadette Placky is an Emmy Award winning meteorologist and director of Climate Matters, and has spent more than a decade in television. Bernadette is a proud Penn State University alumni where she serves on the Meteorology Advisory Board. She is an active member of American Meteorological Society, carries both TV certifications, and serves as a trustee at The Watershed Institute.
Moderator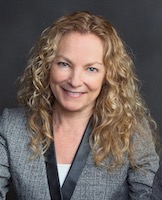 Susan Joy Hassol
Director / Climate Communication
Training Lead / Climate Matters in the Newsroom
@ClimateComms
Susan is a climate change communicator and author who translates science into English. For 30 years she's helped scientists communicate more effectively and provided clear information to policymakers and journalists. Susan has written and edited high-level reports including the first three U.S. National Climate Assessments. She's testified before the U.S. Senate and written an HBO documentary and popular articles.