A Practical Newsroom Guide to Artificial Intelligence
Artificial Intelligence (AI) is rapidly emerging as a disruptive technology worldwide. With the advent of a variety of AI tools like ChatGPT, newsrooms have a unique opportunity to experiment and find ways these tools might be useful in their work.  In July 2023, ONA hosted a virtual meetup to share practical examples of AI use in journalism, guidelines for implementation and approachable ways to get started, with a focus on local newsrooms.
Meetup moderator Aimee Rinehart, Senior Product Manager AI Strategy at The Associated Press (AP), led a panel of experts through a discussion framing the state of AI in newsrooms. Participants then selected one of four breakout rooms* to continue the conversation:
This community-curated list of key takeaways, AI tools and relevant articles provides examples and best practices to support you along your AI journey.
*Breakout sessions were not recorded, so this text-based recap serves as a summary of the event. You can watch the event introduction and post-breakout discussion video embedded above for an overview of the topic.
Getting started with AI for journalism
Experimenting
Start experimenting with tools like Zapier or If This Then That. These tools create online workflows so that one action will automatically trigger a follow up (e.g., "When I publish an article, post it to Facebook."). Learning this type of working style is a great precursor to prompting AI tools like ChatGPT.
Some examples of what to automate may include:

Calendar of local events or public agency meetings. Many government websites still use RSS feeds. You can likely find a plug-in/tool for your CMS that reads RSS feed.
Summary of news releases. For email addresses that accept press releases, you can automatically forward them to a generative AI, then have it send back summaries.
Selecting relevant images for articles or other published materials.

It is possible to use AI to monitor bad actors, to fact-check and to get alerts of misinformation emerging and spreading. Use discretion and remember it is ultimately journalists' job to stamp out misinformation.
Many people in this space are self-taught. If you're hiring, look for candidates with Python skills who can apply and build out their programming skills to experiment with AI as it evolves.
If you're dealing with newsroom pushback to AI, deliver it to where your colleagues will see it and they'll understand the value.
On ethics and policies
Ethical and legal questions abound in newsrooms and universities. Some common concerns and questions include:

Will AI-generated content undermine credibility in the eyes of an audience?
Are there legal implications for the use of creatively generated content?
How do you educate staff about how to use AI tools (e.g., not loading sensitive information into the tools)?
How do you navigate potential biases in the systems?

It's important to develop policies for your organization about how to engage with AI tools.

Advice for educators: Do not shy away from AI tools where possible. Instead explain the risks to students and develop exercises and guidelines that demonstrate appropriate ways to use the tools (e.g., generating a headline then discussing its merits and editing it).
Advice for newsrooms: Develop a policy with as many participants as possible. Engaging everyone in your newsroom ensures everyone knows they should be thinking about these issues to have perspective and buy-in.
Tips for ChatGPT
ChatGPT can be used as an effective tool for not only writing articles but automating newsroom processes.
Dig into your archives. Take your old content and repurpose it for new platforms, give it new context or repackage it for different audiences.
Train it with your work. Give it your published work so that it builds a deeper memory of what your newsroom has covered. This way you can ask what's been published before on certain topics. This can help inform your future reporting.
There are multiple versions of ChatGPT. Version 3.5 is basic and low stakes for straightforward queries. Version 4 is for when you need to give specific instructions.
ChatGPT Code Interpreter is a new feature worth learning. You can upload a CSV file and have it explore the dataset. It will analyze data, do regression analysis, draw conclusions, generate graphics and more.
OpenAI can save conversations. This may be useful for building an archive and saving standardized instructions.
Five examples of AI in newsrooms
Beginning in 2021, AP began researching opportunities to experiment with generative AI with local newsrooms. Here are five case studies they developed in 2023:
Michigan Radio Project with WUOM-FM
Goal: Increase awareness for reporters by expanding the existing application used to transcribe city council meetings.
Key Takeaway: The experiment confirmed that AI-based transcripts and summaries produced can be high quality.
KSAT-TV Project
Goal: Utilize automated transcription of recorded videos to summarize the transcripts and create a written article's initial framework, making it faster for digital producers to publish.
Key Takeaway: It's important to have human transcription validation before using AI to create the framework.
El Vocero Project
Goal: Automate public safety weather alerts using National Weather Service data and translating/publishing it from English to Spanish.
Key Takeaway: This project highlighted that there are situations where AI use may not be appropriate, particularly if the data is unstructured and the stakes are too high for inaccuracies.
Brainerd Dispatch Project
Goal: Automate writing of public safety incidents into a content management system (CMS) to free up reporters' time to focus more on telling comprehensive stories.
Key Takeaway: Exploring the use of machine learning or computer vision for scraping could help make this process more efficient.
WFMZ-TV Project
Goal: Reduce workloads for assignment editors by sorting news tips and coverage pitches from the public and automatically populating them into the coverage planner.
Key Takeaway: The time it took for data model training was extensive, but it is  important to take the time to train the model effectively to avoid biases.
Tools and Resources
Good reads
---
To learn about the latest training opportunities and resources from the Online News Association, subscribe to the ONA Weekly newsletter, follow us on Twitter @ONA and join our Slack community.
---
---
Moderators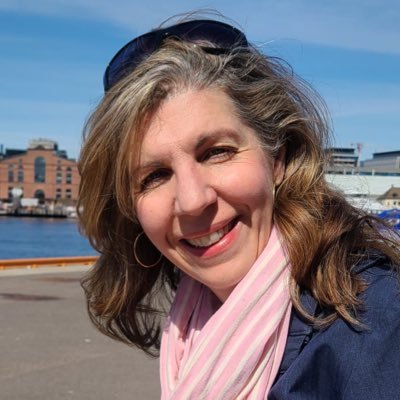 Related Topics