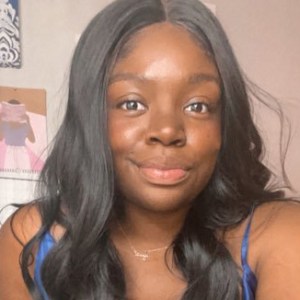 Adriana Lacy is a freelance journalist in Los Angeles.
She is also an adjunct lecturer in the Annenberg School for Communication and Journalism at the University of Southern California.
In addition, Adriana is the founder of Journalism Mentors, a website dedicated to advancing early-career journalists through mentoring and paid media opportunities. She also writes a newsletter called The Intersection, which focuses on the intersections of journalism, tech, and product.
Previously she worked as a senior associate for audience & growth at Axios, an audience engagement editor at the Los Angeles Times, and a senior news assistant at the New York Times.
2021 MJ Bear Fellowship Project
Journalism Mentors is a free online mentorship program aimed at creating a more equitable future in the journalism industry. As a Black first-generation college student, I struggled a lot to find opportunities and mentors in the media industry. Unlike many of my peers, I had no family connections or knowledge about the industry and how to navigate it. Once I graduated college and started working in the industry, I wanted to find a way to create those opportunities that I did not have. By founding Journalism Mentors, I have been able to connect student and early career journalists to professionals in the industry working in a wide variety of roles including editors, reporters, audience strategy, product, and engineering.
Since founding the team, I have been able to bring more people who share that mission with me as volunteers, who help with running social media accounts and keeping our paid internship and fellowship job board up to date. In addition to the mentoring program, which features over 100 journalists from local, national, and independent publications, the site also features a blog offering students tips and advice on how to navigate the industry, a weekly newsletter with information aimed at early-career journalists, and a Facebook group where student journalists can ask questions, share best practices and connect with student journalists around the world. Though the program is only about a year old, we've already been able to match countless students with mentors in similar fields. The amount of journalists willing to give up their time to mentor has also been a valuable outcome of this program. In this industry, time is one of the most valuable things we have and seeing so many journalists volunteer for the program has made me realize how many people in this industry want to challenge the status quo and change the industry for the better.
When I think about what the future of journalism looks like, I imagine this: a mix of people from various socio-economic, cultural, racial, and educational backgrounds. I imagine people who are differently-abled, speak a variety of languages and have a community college or even no college degree. Through Journalism Mentors, I believe that I can help create that future through mentorship.