Resilience in Combating Misinformation
Journalists today face disinformation and misinformation challenges as well as the simultaneous eroding of public trust in institutions. They are combating overt tactics to share incorrect information and deploying strategies to prevent the spread of misinformation. Through all of these challenges, how have journalists been able to effectively build trust with their audiences? Have we learned any lessons about misinformation and disinformation through pandemic related coverage?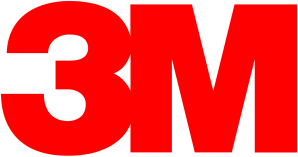 In May 2023, ONA hosted a virtual conversation to address these questions and to discuss how journalists can be resilient in the face of these challenges. ONA thanks 3M for its support of this event.
Resources
Here is a recap of key takeaways, tools and resources to help combat the rising challenges journalists face with misinformation and disinformation. Facilitated discussions focused on three specific areas:
Strategies to build a more trusting relationship with your audience, facilitated by Trusting News' Director Joy Mayer
Misinformation tactics in a public health context, facilitated by Gabriella Stern, Director of Media Relations at the World Health Organization
Inadvertent amplification of misinformation and opportunities for newsrooms to help limit its spread, facilitated by Dr. Norbert Schwarz, Provost Professor, Department of Psychology & Marshall School of Business and Co-Director, USC Dornsife Mind & Society Center
Please note that breakout sessions were not recorded, so this text-based recap serves as a summary of the event. You can watch the event introduction video embedded in this recap for an overview of the topic.
Building trust with your audiences
Key takeaways
Journalists need to show their audiences why their institution should be worthy of trust, instead of making trusting news the public's problem to solve.
If someone questions your ethics as a journalist, or as an organization, be prepared to have a counternarrative that explains how you decide what to cover and what your sourcing is.
Explaining how you did your work is always worthwhile. You should use plain language that answer who you talked to, why, how and when.
Organizations need to build emotional trust with audiences, not just cognitive trust. Don't solely focus on the facts of what you did and why. Appeal to an audience's sense that you are humans who are trustworthy because you have their best interests at heart.
Appeal to a shared humanity and approach audience defensiveness with curiosity. Assume the best of people even when they don't show up with their best.
Tools and resources
Misinformation tactics in public health
Key takeaways
Journalists must learn to strategically ignore mis/disinformation, though it may take some trial and error to find successful strategies to implement.
Third-party validation can be an effective way to address concerns from your audience that your organization is spreading mis/disinformation.
Experiment with truth-telling techniques and headlines that excite your audiences.
Remember: having more data doesn't necessarily help your cause. Humanize your findings.
Tools and resources
Limiting the spread and amplification of misinformation
Key takeaways
When determining if something is credible, research indicates that readers are more likely to believe something as "truth" if the source and content is familiar to them, compatible with what they know and if others believe in it.
Information that is easier to process is easier for a reader to accept as credible. Be sure to publish clear and polished resources repetitiously for your audience (i.e. high quality audio and video).
Journalists frame stories and headlines that emphasize the problem without necessarily reflecting the severity of the problem. Start with context and perspective before diving into the (narrower) problem.
Focus on building a feeling of familiarity with your audience.
It is worthwhile to spend time educating the public that revisions to stories are part of the process and doesn't necessarily mean what was previously reported was incorrect.
Tools and resources
---
To learn about the latest training opportunities and resources from the Online News Association, subscribe to the ONA Weekly newsletter, follow us on Twitter @ONA and join our Slack community.
---
Related Topics