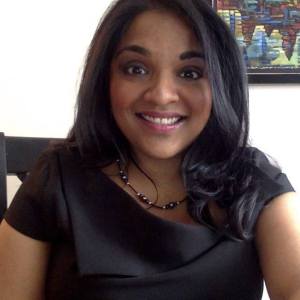 Meena Thiruvengadam an experienced newsroom leader with a track record of helping publishers build engaged loyal audiences.
She works at the intersection of audience and revenue and has led global audience teams at Bloomberg and Business Insider, developing strategic partnerships and driving sharp increases in audience, revenue and traffic across platforms.
Meena is fluent in many social platforms, understands SEO and has the editorial perspective that comes from editing comScore's top business news site, covering the global financial crisis from Washington, D.C., and working as a local news beat reporter.mShe once joined a truck driver for a run from Laredo to North Carolina to report on the North American Free Trade Agreement. From 2008 through 2011, she covered the global financial crisis from Washington, D.C. for Dow Jones Newswires and The Wall Street Journal.
There's ink in her veins and Meena continues to contribute to publications including Travel + Leisure, NerdWallet and Tripsavvy. She is a regular speaker at the ONA national conference and an alum of the ONA Women's Leadership Accelerator.