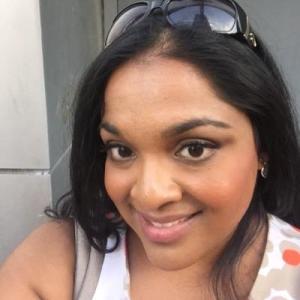 I'm an experienced newsroom leader with a track record of helping brands and publishers build engaged loyal audiences.
I've led global audience teams at Bloomberg and Business Insider, developing strategic partnerships and driving goal-crushing increases in audience, revenue and traffic across platforms. I currently work with Parse.ly, helping newsrooms across the EMEA region with audience development and data literacy.
I'm fluent in most social platforms and have the editorial perspective that comes from managing the homepage of the largest business news site in the U.S., covering the biggest financial crisis in recent history from Washington, D.C., and working as a beat reporter in one of America's largest and fastest-growing cities.
I've got ink in my veins and continue to contribute to publications including Travel & Leisure and Poynter. I regularly speak at media industry industry events around the world, conduct journalism and social media training and absolutely love what I do.
---
As a candidate for the 2019-20 Board of Directors election, Meena delivered a lightning talk at the ONA18 conference and submitted the following information. Learn more about the election process.
ONA Involvement
I have 15 years of journalism experience in a variety of newsrooms across the U.S. including Business Insider, Bloomberg, Dow Jones and the San Antonio Express-News. I've been involved with ONA since 2013 and have volunteered at several conventions and spoken at several ONA events. I am an alum of the ONA Women's Leadership Accelerator and a member of the Digital Women Leaders coaching cohort.
Vision for ONA
Perhaps the best skill I can bring to ONA is the talent I have for bringing people together. I make it a point to keep up with what my network is doing and who else in my network may be able to either help them or could be helped by them.
I'm what Malcolm Gladwell would describe as a connector. I've been blessed to be helped by many people throughout my career, so I feel it's my duty to pay it forward.
I'm a creative thinker, a skill that will help me make the most of any opportunity on ONA's board. I know how to get things done, a skill watching ONA's Kelly Jones in action has helped me to master.
As a member of ONA's board, I'd like to help ONA build its international presence. I'd like to help develop educational programming and find ways to support journalists who may not have easy access to local chapters. I needed ONA most early in my career, when I was in a place that didn't have a strong ONA chapter. I want to help others in that situation.
I'm also very interested in learning more about nonprofit fundraising and helping ONA with those efforts. ONA puts on the best events in the business. I'd like to help other organizations do the same by increasing cooperation with groups like SABEW, SPJ, AAJA, etc.
Helping organizations build sustainable models for journalism and helping journalists build sustainable careers are priorities for me. Through ONA, I hope to do both.
Rubina Fillion on Meena Thiruvengadam
Meena Thiruvengadam is one of the most brilliant and thoughtful people working in digital journalism. I'm thrilled she has decided to run for the ONA board, as she brings many of the qualities that would help improve ONA's outreach and programming. Meena has demonstrated her leadership as the head of global audience teams at Business Insider and Bloomberg. But her professional accomplishments only tell part of the story.
I've known Meena for six years, and had the privilege of getting closer to her through ONA's Women's Leadership Accelerator in 2017. She has been a steady source of support for me and the other women in our cohort. Meena is always eager to listen or offer advice — depending on what the person needs at the time. She helps other women and people of color succeed in our industry, going out of her way to prop up others.
Every time I see Meena speak on a panel or read an interview with her, I'm struck by how skilled she is at articulating complex concepts. She's one of the premiere thinkers in the digital journalism industry. Few others are so effective at launching innovative projects or coming up with creative solutions to problems.
While others were panicking about how to respond to changes in the Facebook algorithm, for example, Meena saw the silver lining. She told Nieman Lab: "One of the things I'm really interested in is whether the change can benefit us by tightening our focus on engagement." This is the way she approaches many of the issues we face as digital journalists. Having someone like Meena in a leadership position at ONA would help foster this attitude across the industry.