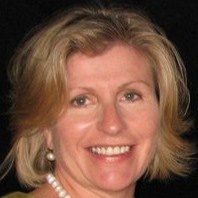 Martha L Stone is a media industry author, speaker and consultant. She was a research associate at the University of Oxford's Reuters Institute in 2013 and 2014, focusing her research on digital media trends and Big Data for media. She founded and has organized the Big Data for Media conference since 2013 – the first and only Big Data conference for media companies, drawing business and journalism executives from every continent. The strategic and tactics conference draws an international group of delegates, and has been held at Open Society Foundations, Microsoft, Google and Thomson Reuters in London and New York.
She leads the World Newsmedia Network, a not-for-profit media research and events company, which has published the comprehensive, annual compendium "Global Digital Media Trendbook" published each year since 2006. Prior to leading WNMN, she was Director of the Shaping the Future of the Newspaper project for the World Association of Newspapers and News Publishers (WAN-IFRA) in Paris, France, and Darmstadt, Germany, focused on digital strategies for news media organizations.
In her consulting practice, she has also worked closely with global media associations including INMA, GEN and FIPP, focused on strategy, research and events projects.