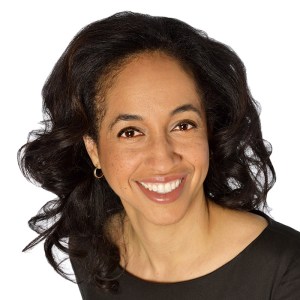 Geraldine Moriba is an award winning journalist, filmmaker, and multiplatform program developer. She is currently the executive producer of two major national PBS multi-platform initiatives: Chasing the Dream on poverty and opportunity; and Peril and Promise on climate change. As well as the recently released documentary Pioneers, Reginald F. Lewis and the Making of a Billion Dollar Empire. She is also the director and writer of the acclaimed documentary Until 20, about James Ragan, a life-affirming independent story about James Ragan, a young athlete who was diagnosed with a rare cancer. It screened at 15 film festivals across the world and won 9 audience awards.
Prior to launching her own media business Geraldine held a blended, influential role as an executive producer with CNN's original program development team and the vice president of inclusion. She was responsible for creating pilots for programs and identifying new talent. Under Geraldine's watch, CNN attained its highest diverse audience levels ever and ranked number one across cable news with Black, Hispanic and Asian viewers. Geraldine was also the executive producer of 11 CNN "In America" documentaries. Prior to CNN Geraldine worked at NBC News, MSNBC and ABC News.
Geraldine's awards include five Emmy's, an Alfred I. DuPont Award, two Peabody Awards, two RTNDA-Unity Awards, four New York Film Festival Awards, and several more. In 2016 she was honored with the Council of Urban Professionals Catalyst Change Agent Award. Geraldine was also a Visiting Ferris Professorship of Journalism Fellowship at Princeton University and she is the second recipient of the Anita Hill Gender Justice Award.