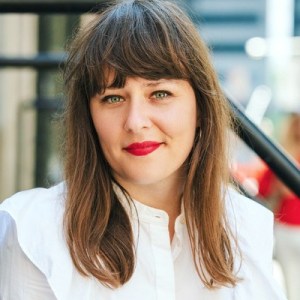 I'm a media multi-hyphenate—writer-editor but also a strategist-designer-publisher-producer-manager. My primary interests lie in making cities better, enjoying well-designed goods without succumbing to consumerism, and architecture that works for everyone, I've contributed to Metropolis, Abitare, Core77, GOOD, Architect, and more. I'm also the founder-publisher-editor of Womanzine, a multimedia magazine that also briefly existed as a delivery service for printed zines.
I'm currently the executive editor at Curbed, part of Vox Media.
I've been working in editorial and design since I joined my sixth grade yearbook club. I landed my first job—right out of journalism school—as a graphic designer. I've worked for both a newspaper in a tiny Texas town and a car-and-fashion magazine in London. I've produced videos, editorial projects, a podcast, and interactive events. I've designed the newsletter for a classical music society and the identity for an architectural millwork company. I've used the lean startup methodology for editorial products and crafted a nonprofit's mission based on human-centered design thinking. I've managed people, offices, projects, strategies, products, social media channels, schedules, budgets, and a rich personal life.