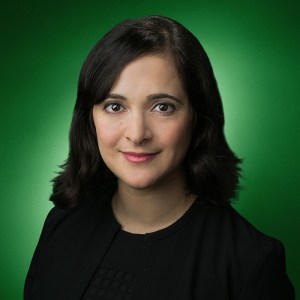 Valerie Streit manages partner and product operations at Google to assure high-quality, diverse news content in Search, Google News, YouTube and Assistant. Previously at Google, she led publisher outreach to help drive adoption to AMP. Valerie also spent five years at YouTube cultivating platform growth strategies and audience insights with a focus, in particular, on the news vertical. Prior to Google, she devoted 13+ years of her career assuming a variety of hands-on editorial roles — to which she attributes her resolute advocacy for journalism within technology. Valerie's newsroom loyalties run deep, having launched her career as a local news producer in San Diego and San Francisco before joining CNN to freelance as a writer/segment producer. She turned her freelancing gig into a full-time role at CNN in Atlanta, where she piloted new editorial products and launched original content for CNN.com, iReport, CNN Video, and CNN Live. Valerie trained colleagues how to leverage Twitter and nascent social media for storytelling and interaction – eventually managing global social media and audience participation for CNN. Valerie earned a MA in Media Ecology from New York University. She earned her BA in Communication and Theatre at University of California, San Diego.
---
As a candidate for the 2019-20 Board of Directors election, Valerie delivered a lightning talk at the ONA18 conference and submitted the following information. Learn more about the election process.
ONA Involvement
My first encounter with ONA was in 2009 as a first-time conference attendee. At the time, I worked at CNN.com, and the dominant tone was skepticism about digital disruption.
I skipped the following year, and I did not return until 2011 when I had joined Google. It's an understatement to say the digital climate has since changed, and our techno-reluctance was justified and unjustified.
Instead of trolling journalism from the inside, I decided to discern how platforms work and reinvent myself as a benign mole, er advocate within tech. For seven consecutive years, I've organized and moderated sessions and shaped Google's strategy and presence at ONA.
Vision for ONA
As an active member and eight-time attendee of the Online News Association Conference, I would be honored and humbled to represent journalists and technologists on the ONA Board of Directors.
While I would characterize much of my career performing the role of "ninja-ournalist," these days I work at Google, advocating on behalf of the 85K+ publishers on Google News. I'm fiercely and indiscriminately dedicated to the success of all publishers regardless of size or locale – and to ensuring our news products deliver the highest levels of trust and quality to users.
During my 13+ years as a "ninja-ournalist," I swapped hats many times in newsrooms navigating the spectrums of local and cable news, broadcast and digital, editorial and business, and print and video. Sometimes I was given titles, sometimes I made them up — like that time when I was a "live interactive producer," but it was really a glorified title for teaching colleagues how to use Twitter and other social media for storytelling and audience interaction.
I took leave of the newsroom in 2011 when I had a suspicion that I could be more effective figuring out how platforms work from the inside and joining an awesome team of journo-evangelists within Google. My journey started at YouTube, where I cultivated platform strategies and audience growth insights for the news vertical, publishing case studies and best practices on the YouTube Creator Academy.
I read enough Marshall McLuhan in graduate school to contextualize and re-contextualize his famous adage, "the medium is the message." From my perspective at Google, this means Google's products such as Search, Google News, and Assistant are only as good as the value we bring to users in the form of trustworthy content from a diverse catalogue of sources.
Google's future and that of the publishing industry are intertwined in that we must work together to earn and build trust in our information ecosystem. It's no exaggeration that our livelihood and the preservation of our free press and democracy are at stake.
As a Board member, I hope to deepen existing collaborative efforts between journalists and platforms that advance mutually shared principles which drive quality journalism, much-needed consumer trust, innovation, growth and sustainability. I hope to bring my dual perspective as both a former journalist and a current technologist to the ONA Board to help navigate new complexities at the intersection of the news and technology industries.
Nick Whitaker on Valerie Streit
As an active professional member of the Online News Association, I, Nicholas Whitaker, nominate Valerie Streit as a candidate for the ONA Board of Directors.
I first met Valerie six years ago at Google when I was a Media Outreach Lead to journalists in the Google for Media initiative. During my tenure at Google, I've trained more than 500k journalists across 45 countries and 5 continents on Google products and features. I now build and implement self-paced, instructor-led scaled educational initiatives for journalists, educators and entrepreneurs worldwide as part of the Google News Lab.
I know Valerie as a key collaborator and influencer at Google on our cross-functional efforts supporting the growth and sustainability of the news ecosystem. In the early years of the Google for Media Initiative, she evangelized audience growth strategies and best practices for journalists on YouTube. She drove multi-platform research projects to derive insights to share with newsroom managers and journalists utilizing video for news storytelling.
While at YouTube, Valerie cultivated and published industry case studies and best practices on the YouTube Creator Academy. She worked directly with news organizations who were recipients of a YouTube innovation grant including Vice News, Buzzfeed, Vox Media, The Atlantic, and the Center for Investigative Reporting – generating scalable insights to share across the news industry. The work she did with CIR actually earned them and YouTube a National Emmy for New Approaches to News & Documentary – the first award of its kind for YouTube.
Since her time at YouTube, Valerie has pivoted to a more product influencing role where she has become a strong internal advocate for the 85K publishers on Google News. I know she cares about the success of all publishers regardless of size or locale – and she is passionate about ensuring our news-surfacing products deliver the highest levels of trust and quality to users.
Though I didn't know Valerie prior to Google, I know she has versatile experience in newsrooms having spent 12+ years wearing a variety of hats such as live broadcast producer, video producer, interactive producer, segment producer, writer and social media manager.
She independently maintains close connections with the academic sector – offering advice and mentorship to journalism students in addition to regularly hosting underrepresented journalists from other parts of the world as part of a diversity initiative by the United Nations.
I know Valerie also volunteers every year to represent Google in a strategic planning role for the Online News Association Conference. She has done so every year since 2011 back when Google sent only a handful of employees to the conference.
From what I have directly observed and know about Valerie, she has a strong, unique perspective that she can bring to the ONA Board, and she is someone who has a pioneering, hands-on attitude who can navigate complexity and ambiguity at the intersection of news and technology.