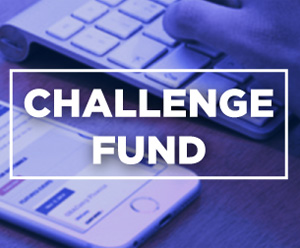 It's been a full year since we launched the Challenge Fund for Innovation in Journalism Education, a $1 million competition encouraging universities to create teams to experiment with new ways of providing news and information to their communities.
The 2014 Challenge Fund winners are in their first six months of experimentation and we look forward to sharing what they're learning, but it's already time to look for the next batch of innovation happening in schools across the country.
Last year, we saw so many promising ideas that our partners — the Excellence and Ethics in Journalism Foundation, the Robert R. McCormick Foundation, the John S. and James L. Knight Foundation, the Democracy Fund and the Rita Allen Foundation — expanded the fund to support two additional winners, bringing the total to 12, and recognizing 13 honorable mentions.
And, as with any experiment, we learned things along the way, including what makes a great application. Here are some tips:
Learn more