How To Turn Your Newsletter Into a Revenue-Generating Machine Using Content and First-Party Data
The way digital content creators work with sponsors and advertisers is changing dramatically. We believe the new cookie-less, tracking-less world is going to level the playing field between publishers and platforms. How? News organizations have a new opportunity to generate privacy-respecting, truly useful data with their newsletters.
Learn how adding personalization to your newsletter garners truly useful first-party data that is both respectful of audience privacy and drives new revenue opportunities. Walk away understanding the top three things you can do to make your newsletter a revenue generating machine while simultaneously improving your audience engagement.
Let's peek through the narrow window of opportunity that has opened to learn how creators big and small are finding ways to target ads, predict optimal subscription calls-to-action, and increase sustainable sponsorship revenue.
This session is designed for:
Journalists, newsroom leaders, and video and audience data people looking to maximize the value of their newsletters
Anyone interested in learning new ways to thrive in a cookie-less, tracking-less advertising world
---
Featuring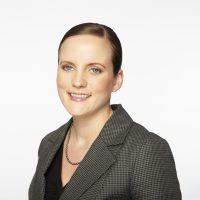 Co-CEO, Vubble Inc. Chief Marketing Officer, cielo24 Software Developer/Data Scientist, Vubble
Related Tags
Related Topics