Whose Local News? Online Avenues to Trust With Diverse Audiences
Three innovating digital newsrooms share how they are connecting with communities that local news outlets were failing to reach. Their techniques include viral live video, SMS and internet radio, following diaspora social media as well as being, fundamentally, reliable and embedded sources for information and news.
Jambalaya News is based in New Orleans. It started as a Spanish-language sports newspaper for the growing Honduran community but after Katrina none of the sports teams were playing. The community needed information to rebuild their lives. In addition there was a new influx of immigrants coming in to do the work of rebuilding. Today they broadcast on internet radio distributed via TuneIn, have an active Facebook page, including regular live broadcasts and still maintain a print publication.
Sahan Journal is based in Minneapolis and just launched in August, 2019. The nonprofit digital publication is trying to reach immigrants and others who may read the Star-Tribune or watch English-language television, but are looking for a news outlet that speaks directly to issues that affect their lives, and understands their perspective.
La Gordiloca is a mobile newsroom based on the border in Laredo, Texas. Priscilla Trevino got her start in digital news inadvertently when recording a shooting in her neighborhood. After that she shared it and it went viral. It became clear that her hometown was under-reported. Since then, often broadcasting from her car, she has grown her following to more than 130,000, more than the local newspaper.
This session is designed for:

Anyone interested in better understanding America's diverse stratum of ethnic media outlets
Newsrooms that are suffering from deficits in engagement and trust
Leaders planning for census, election and other stories based in difficult-to-cover communities
---
---
Moderators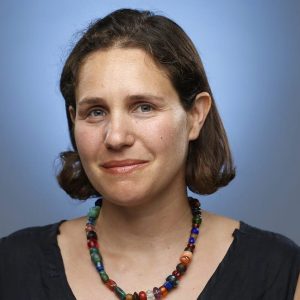 Assistant Professor, California State University, Northridge
Related Topics