Master the Moment: Maximized Video Storytelling for a Remote, Digital World
Storytelling may be simple, but time, technology and a fractured political spectrum have transformed the creation and delivery methods for video news teams. Productions have shifted to a social media-driven, digital-first model and the demands on content producers have never been higher. New challenges call for new thinking.
Join SnapStream Founder & CEO Rakesh Agrawal and Co-Founder of The Recount John Battelle — two of the brightest minds in the digital storytelling space — for an insightful and candid conversation as they discuss new methods and models to tackle the challenges of video news storytelling.
Learn how The Recount harnessed the power of video moments to amass over 800 million views with over 2 billion social impressions — all while illuminating the truth and holding the "corridors of power" to account.
Rakesh and John will discuss:
The power of video moments in news storytelling
"Suits on sets" vs. "Hip-Hop Journalism"
Rethinking audience engagement and monetization
Tech innovations and the future of news delivery
---
Speakers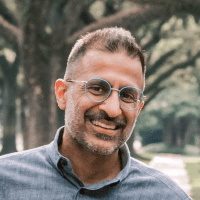 Founder, CEO, SnapStream
Co-Founder & CEO, Recount Media
Related Tags
Related Topics