Building an Independent, Yet Interdependent, News Ecosystem
When it comes to independent journalism, what does it mean to actually do things differently? How can we build an indie news ecosystem that is more trustworthy, responsible and equitable? In this archived session from ONA22, hosted by Indiegraf, industry ecosystem players and indie news publishers discuss how we can build media that meets community needs through collaboration, mutual awareness and collective accountability.
This session was designed for:
Journalists-entrepreneurs who have launched their own outlet
Journalists that are considering launching their own outlet
Publishers that are looking for ways to contribute to a more trustworthy, responsible and equitable news ecosystem
The ONA Midway is home to curated programming, such as this session, featuring topics at the intersection of tech and media. These sessions highlight topics of importance to the ONA community and feature experts offering perspectives from both inside and outside of the global newsroom. Learn more about how Midway Programming is organized at the annual conference here.
---
---
Moderators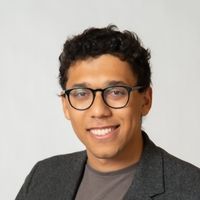 Co-editor & Co-founder, The Objective
Related Tags
Related Topics