Digital Safety Snacks Series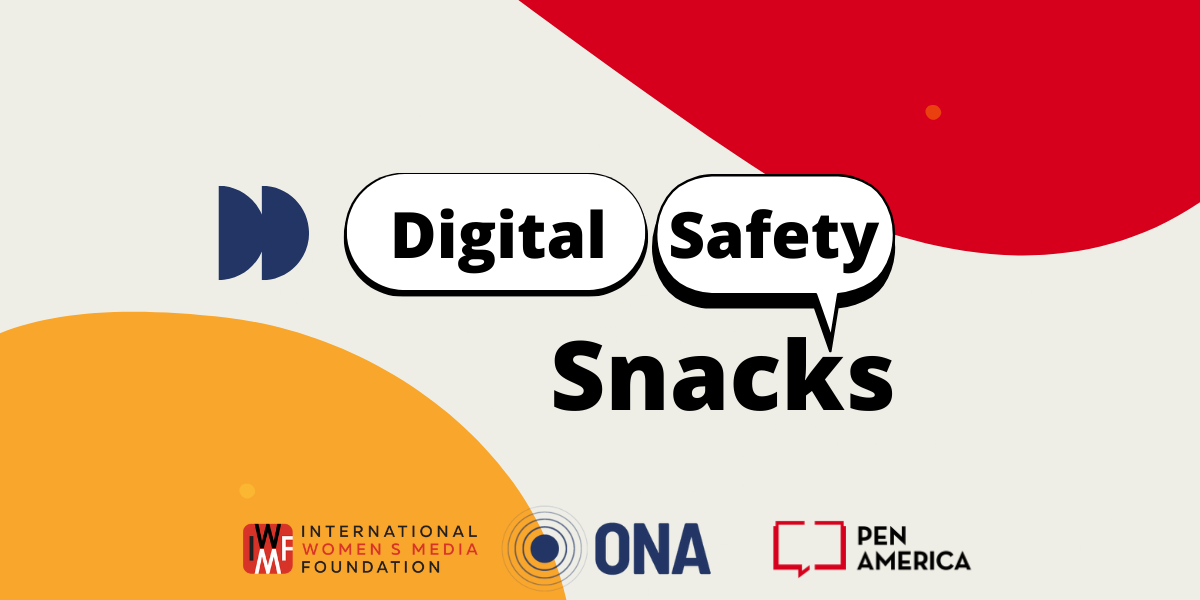 Journalists are increasingly expected to have an online presence and engage on social media, which puts them at risk of abuse. Reporters from marginalized backgrounds – including women, people of color, and LGBTQ+ people – are especially at risk. Abusive trolls join forces to send hateful messages, impersonate others, hack accounts and publish sensitive personal information (aka doxing). Their ultimate goal is to intimidate, discredit, and silence journalists and undermine press freedom. But there are concrete steps each of us can take to protect ourselves and fight back.
The Digital Safety Snacks Series empowers journalists to feel safer and more secure while maintaining the public profile needed to do their job. ONA, in partnership with IWMF and PEN America, has created a series of eight step-by-step videos to help journalists defend themselves against online abuse. The series explains how to protect the most sensitive accounts from hackers and how to "dox yourself" before someone else does.
DeDoxing Yourself
Doxing is the publishing of private personal information, like your home address or cell phone, without your consent. And it can be terrifying. In these episodes, we'll help you protect yourself from doxing.
Anti-Hackathon
Hacking is when someone breaks into your account or device to steal your data, impersonate you, or infect your account or device with viruses. In these episodes, we'll help you protect yourself from hacking.
Secure Your Twitter and Facebook Accounts
"Free" Social media platforms make money by amassing and selling your data. By tightening your privacy and security settings, you can limit how much data you're leaking without your consent – not just to companies, but to random strangers as well.
Don't Forget Insta, LinkedIn, and Cell Phone Hygiene
When you're cleaning up your online footprint, it's easy to forget Instagram, LinkedIn – and your very own cell phone, even if you're permanently attached to it. But, for many of us, those are our weakest links.
---
Related Topics