[BLANK] is the Future of Journalism
It's the one thing that's going to save journalism … and you get to decide what it is!
Our twist on a live improv game offers a fun and informative look at emerging tools for digital newsrooms.
Our winning approach:
Tailor a common improv game to the ONA18 community
Engage brilliant, daring presenters on artificial intelligence, machine learning, blockchain and crypto, VR/AR/MR and a variety of other new tools
???
Save journalism!
While this session is designed to be lively and entertaining, with the audience deciding who presents the best lightning talk for adopting new tools, we also think you'll be surprised at the insights you'll gain on existing projects already employing "futuristic" tools.
This session is designed for:
Journalists who want to learn, but also have some fun on a Saturday morning
Newsrooms trying to understand how the latest technologies will affect their work
Anyone looking for the next big thing that's going to save us all
---
---
Moderators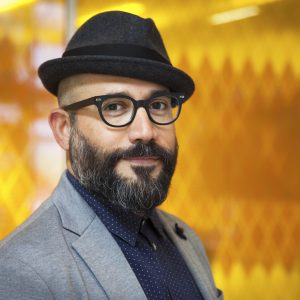 Assistant Professor of Professional Practice,, USC / JOVRNALISAM
Related Topics