Moving the Needle: What's Your Impact?
That terrific story package your team just put heart and soul into — did it move your readers and viewers to tears or to action? If your answer is "Who knows?," then this session is for you. Data experts will focus on current best practices around both qualitative and quantitative newsroom analytics, including where measures of traffic and measures of impact overlap and conflict. Case studies and resources will help you get started in your newsroom.
Resource
The Traffic Factories: Metrics at Chartbeat, Gawker Media, and the New York Times – by presenter Caitlin Petre
Newslynx: A Tool for Newsroom Impact Measurement – a project by Brian Abelson and presenter Michael Keller.
[soundcloud url="https://api.soundcloud.com/tracks/227053742″ params="color=ff9900&auto_play=false&hide_related=false&show_comments=true&show_user=true&show_reposts=false" width="100%" height="166″ iframe="true" /]
---
Speakers
Research Fellow, NewsLynx, Tow Center at Columbia / Al Jazeera America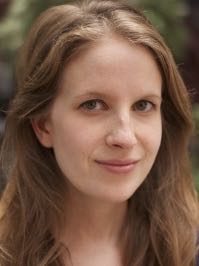 Postdoctoral Associate and Knight Law and Media Fellow, Yale Law School Information Society Project
Related Topics