360 Video for Newsrooms of Any Size
New immersive storytelling tools may seem financially out of reach, but newsrooms of nearly any size can create experimental prototypes with affordable, consumer-model 360 video cameras. Thomas Wallner, award-winning director of Polar Sea 360, will share his expertise on best practices, as well as where technology and narrative story can best interact.
---
Speakers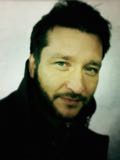 CEO/Founder, DEEP Inc.
Related Topics