Thanks to everyone who made the Online News Association the fastest-growing organization for digital journalists in 2012.
This year, as our gift we're sharing our version of holiday heaven: links to great resources we've compiled through the year.
Enjoy, and have a wonderful, peaceful holiday season.
ONA12:
Our conference in San Francisco brought tech companies and journalists together, culminating in four days of workshops, excellent keynotes and general sessions, and killer parties. This year saw the debut of
the Midway
. Relive the joy with
videos, audio, photos and more resources from ONA12
.
ONACamps:
We hosted three ONACamps this year, thanks to the Gannett Foundation, and we're pleased to share the
great resources
that surfaced. The full-day digital trainings took place April 13 in
Montana
, at the 2012
NABJ

convention in New Orleans
on June 20 and in
Minnesota
on Dec. 1. Thanks to our trainers and more than 180 attendees, most of them new faces!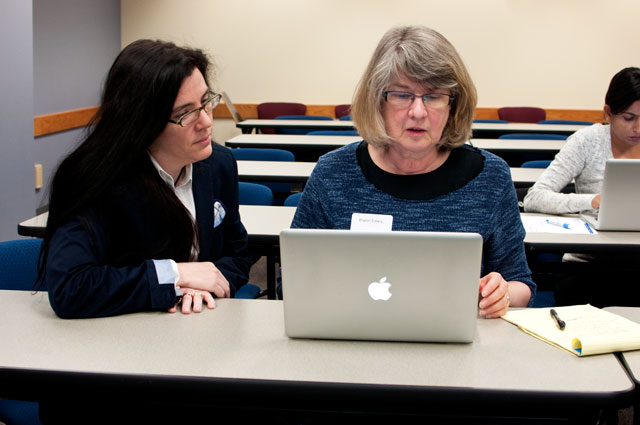 ONA

Local:
Leaders from around the world held more than 100 events this year. We are incredibly grateful to all of the
ONA
Local leaders for their time and dedication in organizing and to all of who have participated throughout the year. Our fantastic members and friends have organized and networked like champs to expand our
ONA

Local
groups. In 2012, we welcomed
ONA
Portland,
ONA
San Diego,
ONA
Chicago,
ONA
Spain and
ONA
South Florida to the family.
ONAvations webinars:
We developed three discounted webinars in partnership with Poyter's NewsU in 2012. Erin Polgreen, co-founder of Symbolia Magazine, discussed how to
incorporate comics and illustrated journalism into the news
; Katharine Jarmul, vice-president of technology at Pop-Up Pantry, led a session on how to
build your first Twitter application
; and Phoebe Connelly, Editor at Yahoo News, offered
social tools for innovative election coverage
.
AP-Google Scholarship:
We're honored to have awarded the first round of AP-Google Journalism and Technology Scholarships in March 2012. The six
2012 AP-Google scholars
are the journalists of tomorrow, pushing the boundaries of technology and storytelling. We're now
accepting applications for 2013
. Make your 2013 joyful by subtracting $20,000 from your tuition!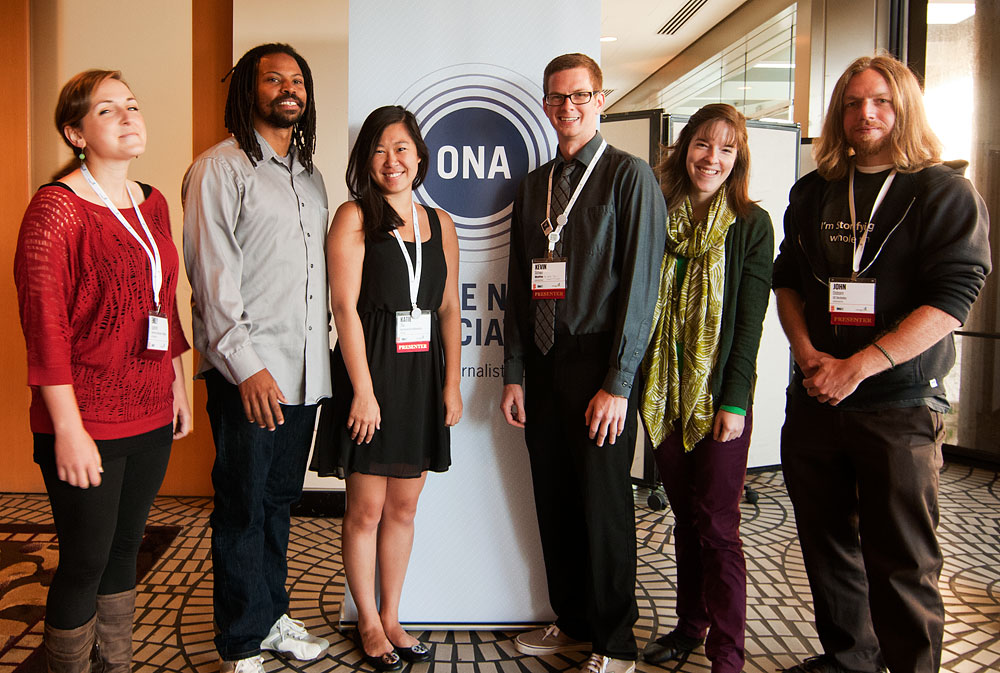 MJ Bear Fellowship:
Hagit Bachrach, video producer at the Council on Foreign Relations; Tricia Fulks, founding story director of "Hollow," and Denise Hassanzade Ajiri, a web writer for Radio Farda, became ONA's second class of
MJ Bear Fellows
in April 2012. These talented journalists under 30 received a six-month mentorship, a three-year
ONA
membership and an expense-paid trip to ONA's annual conference. Look for the MJ Bear Fellow blogs in 2013 and check out the
must-read posts
from our first-year Fellows.
ONAIssues:
We've been following important issues for journalists all year on the
ONA

Issues tumblr
. Have an issue?
Let us know
. You can also connect with
ONA
on
Twitter
,
Facebook
and
Linked In
. We're already planning great programs and events for next year. We wish you and yours all the best in 2013. Cheers, Jane McDonnell, Executive Director, and Jim Brady,
ONA
Board President
ONA

Board
ONA

Staff