Overview
The AP-Google Journalism and Technology Scholarship program provides six $20,000 scholarships for the 2012-13 academic year to six promising undergraduate or graduate students pursuing or planning to pursue degrees at the intersection of journalism, computer science and new media. The program is targeted to individual students creating innovative projects that further the ideals of digital journalism.
Quick Facts
Supported by: Associated Press and Google
Administered by: Online News Association
First awarded: 2012-2013 academic year
Current award: 2013-2014 academic year
Number awarded: 6
Total number of awards since program launch: 12
Amount of each award: $20,000
Total awarded for academic year: $120,000
Program launch: Aug. 15, 2011
2013 Application deadline: Feb. 8, 2013
Official statements
"There's nothing more exciting than seeing these new journalist hybrids emerging from our colleges across the U.S.," said Jane McDonnell, ONA Executive Director. "While digital media professionals continue to evolve the game, these students will transform the playing field."
"Supporting innovation at the intersection of journalism and technology is crucial to the future of news. We are pleased to team up with Google in supporting the initiative and ideas of six impressive students who will be shaping that future," said Sue Cross, AP senior vice president for the Americas.
"The caliber of the projects that these students hope to bring to fruition demonstrate how those creating the next era of journalism are embracing the power of technology to tell stories in new and exciting ways,' said Richard Gingras, Senior Director of News and Social Products at Google. "It is this rich new thinking and these fresh new efforts from these scholars that will ensure that the future of journalism can and will be better than it's past."
News Releases
June 3, 2013: Associated Press, Google award six $20,000 scholarships to digital journalism stand-outs
Dec. 12, 2012: AP-Google Scholarship Program Accepting Applications for 2013-14
April 5, 2012: Associated Press, Google award six $20,000 scholarships to 'new' journalists
Aug. 15, 2011: Associated Press, Google announce scholarships open to aspiring digital journalists; ONA to administer
Contact
For more information, contact:
Sample Social Media Posts
Sample Facebook / Google+ Posts
The Online News Association just announced the winners of the AP-Google Journalism and Technology Scholarship. Congratulations to the 6 talented winners, who each receive $20,000! http://journalists.org/next-gen/ap-google-scholarship
Get inspired by the 6 winners of the new AP-Google Journalism and Technology Scholarship. Check out their projects: http://journalists.org/next-gen/ap-google-scholarship
Sample Tweets
Congratulations to the 6 winners of the AP + Google Journalism and Technology Scholarship. http://bit.ly/2013Scholars #APGoogleScholar
6 students just won $20,000 ea. from @AP + @Google for creative digital journalism projects. http://bit.ly/2013Scholars #APGoogleScholar


2013-14 Scholar Profiles and Photos
---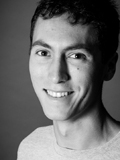 Current School: Colorado State University
Year in School: Junior
Age: 20
Twitter: @kukanani
Facebook: Kukanani
LinkedIn: Adam Allevato
---
Current School: The University of Georgia
Year in School: Junior
Age: 21
Website: digitize-me-captain.com
Twitter: @lindzcook
Facebook: Lindsey Cook
LinkedIn: Lindsey Cook
---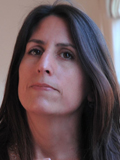 Current School: University of Southern California
Year in School: Doctoral Student
Website: immersivejournalism.com
Twitter: @nonnydlp
Facebook: Nonny de la Peña
LinkedIn: Nonny de la Peña
---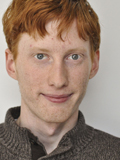 Current School: Northwestern University
Year in School: Junior
Age: 22
Website: tylerjfisher.com
Twitter: @euphonos
Facebook: Tyler Fisher
LinkedIn: Tyler Fisher
---
Current School: Columbia University
Year in School: Graduate Student
Age: 23
Website: nilkanthpatel.com
Twitter: @nilo89
---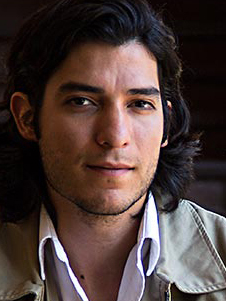 Current School: University of California-Berkeley
Year in School: Graduate Student
Age: 25
Website: erikreyna.com
Twitter: @erikreyna
Tumblr: erikreyna
LinkedIn: Erik Reyna