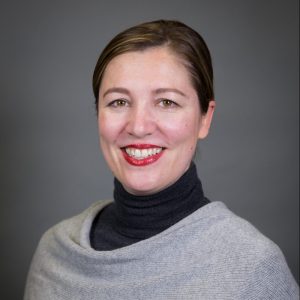 Anita Zielina is an experienced digital media executive with a focus on digital transformation, leadership, and innovation management.
She is currently the Director of Strategic Initiatives at Newmark J-School, where she her team is responsible for professional training and executive education, as well as new strategic projects. Before joining CUNY in NYC, she held management roles in various media organizations and led their transformation efforts.
Her last industry role was as Chief Product Officer and member of the management board at NZZ Media Group in Switzerland, where she was responsible for all digital products.
Before that, she was the digital editor and deputy editor-in-chief at STERN, the German weekly news magazine, and reporter and editor at the newspaper DER STANDARD in her hometown Vienna.
Anita was the first Austrian journalist selected for the fully funded Knight Journalism Fellowship at Stanford University, dedicated to entrepreneurship, innovation and leadership in journalism. There, she did research on innovation management in media and user engagement. She also was a visiting fellow at the Reuters Institute at Oxford University, focusing on issues around leadership in media. Anita holds an Executive MBA from INSEAD and a Master in Law from Vienna University.