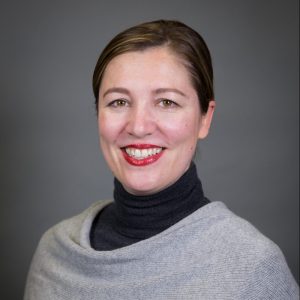 This is a candidate for the 2023-24 ONA Board of Directors election
Anita Zielina is an experienced digital media executive and board member with a focus on digital transformation, modern leadership and management, product strategy and innovation management. She is currently the Director of Strategic Initiatives at the Craig Newmark Graduate School of Journalism at CUNY in NYC, where she is responsible for all professional training and executive education programs. She is also the CEO and Founder of Better Leaders Lab, a Do-and-Think Tank for good leadership and strategic management.
Before joining CUNY in New York City, she held senior management roles in various European media organizations and led their transformation efforts as Editor in Chief, Chief Product Officer and Head of Digital.
Anita was the first Austrian journalist selected for the Knight Journalism Fellowship at Stanford University. She also was a visiting fellow at the Reuters Institute at Oxford University, focusing on questions around changing leadership in media. Anita holds an Executive MBA from INSEAD and a Master in Law from Vienna University.
She is a non-executive board member at the Online News Association (ONA) and the Austrian Public Broadcaster (ORF), as well as the inaugural board chair of the News Product Alliance (NPA).
Anita's vision for the future of digital journalism
ONA was such an important accelerator and inspiration at the very early stage of my innovation career – and has been ever since. I went to my first ONA conference right at the end of my JSK fellowship at Stanford, and it was eye opening. Coming from a tiny, not very innovative country and media ecosystem, it opened my eyes to innovation in digital journalism. I'm driven by the mission to make this feeling accessible to more people (in the U.S. and elsewhere), and it's an absolute honor to serve on the ONA board.