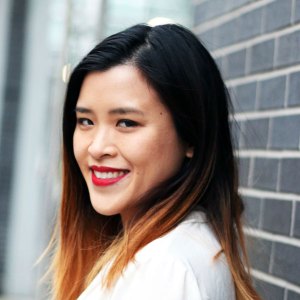 Anita Li is a journalism consultant and the former Director of Communities at The Discourse, a digital media company that produces community-powered journalism informed and funded by the public. She's also Editor-in-Chief of The Other Wave, a website that covers media from a multicultural perspective.
As Director of Communities, Anita worked in a hybrid editorial-business "bridge" role. On the editorial side, she produced and edited coverage; on the business side, she oversaw Discourse's membership growth and helped develop other revenue streams.
Anita has eight years of full-time experience as a multi-platform journalist in Toronto, NYC and Ottawa. She started out as a reporter and editor at Canadian legacy publications, including The Toronto Star, The Globe and Mail and CBC. More recently, she's worked in strategic, management-level roles at American digital media startups, such as Fusion and Mashable.
Anita spoke about creating value with memberships at last year's ONA Insights, judged this year's OJA finalists and was nominated for an OJA last year. Anita is also a member of the 2016 class for the Poynter-NABJ Leadership Academy for Diversity in Digital Media. In October 2018, she co-founded Canadian Journalists of Colour, a rapidly growing network of BIPOC journalists in Canada.
Candidate Lightning Talk
Describe why ONA members should vote for you. What skills you would bring to the ONA Board?
"I'm excited by the possibilities that this era of disruption will herald for the media industry, which is why I want to join the ONA Board. It's an opportunity for me to work alongside a group of innovators with a strong history of moving digital journalism forward, and serve my community of fellow media-makers.
As someone with a proven track record of success at legacy and emerging media outlets across North America, my approach to journalism combines the best of both worlds. My main areas of expertise are in: Revenue and Business Models / Audience Engagement, Innovative News Storytelling, and Leadership and Management.
REVENUE AND BUSINESS MODELS / AUDIENCE ENGAGEMENT
Most recently, I was Director of Communities at The Discourse, a disruptive new player in the Canadian media scene that fills in gaps in news coverage for news deserts and other underserved communities. In this hybrid editorial-business role, I produced coverage in Scarborough and developed our subscription/membership strategy.
On the business side, I developed strategies for each stage of the customer-acquisition funnel by conducting tests and R&D with audience-funded news from sites all over the world. As part of executing these strategies, I also had to:
Develop audience segments that enabled our team to effectively attract our target audience members
Develop user personas based on our audience segments
Conduct user interviews with our loyal followers to ensure visitors have a positive user experience when navigating TheDiscourse.ca
Host membership design sessions with the entire team to ensure our product (i.e. website) is optimized for our target audience members
Develop a Proof of Concept to test eight tactics for driving membership/subscriptions, and to prove or disprove our hypotheses about The Discourse's audience members
Develop a yearlong membership-conversion funnel plan with target dates and subscription goals
INNOVATIVE NEWS STORYTELLING
The Discourse subverts the traditional top-down editorial process common at establishment media outlets. Instead of a group of homogeneous editors telling the public what they should know, our diverse community members told us what they care about, and we reported on those topics. As a former newsroom manager at a company that prioritizes ongoing consultation with community, I created and refined The Discourse's online and in-person engagement efforts with audience members. My editorial strategy aimed to set the table for constructive conversation about divisive topics, including race, gender and climate change. Online, we achieved this through in-depth and timely responses (with proper sourcing) to social media comments, dedicated community-specific Facebook groups and weekly community-specific newsletters. Offline, we organized and hosted in-person events attended by stakeholders across a given community.
In addition, I was nominated for a 2018 OJA for #FirstNationsHousing.
LEADERSHIP AND MANAGEMENT
I understand how to work well with newsroom colleagues of all ages, having effectively managed younger generations, and trained older generations in new editorial tools. I thrive most in innovative environments that break down silos and take calculated risks (I excel in hybrid editorial-business or "bridge" roles, which are becoming the norm in journalism)."