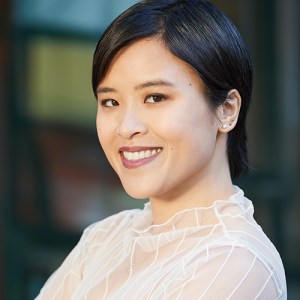 Anita is an incumbent candidate for the 2022-23 ONA Board of Directors election
Anita Li is a longtime journalist, news entrepreneur, media consultant and educator. Currently, she is the founder, CEO and editor-in-chief of The Green Line, a local Toronto-based news outlet.
Anita teaches journalism innovation at Ryerson University and community-driven journalism at Centennial College in Toronto. In addition, she coaches media executives and news entrepreneurs on journalism business models at the City University of New York.
Anita has over a decade of full-time experience as a multi-platform journalist in Toronto, New York City and Ottawa. She started her career as a reporter and editor at Canadian legacy publications, including The Toronto Star and CBC. After that, she worked in strategic, management-level roles at American digital media outlets, such as
Complex and Mashable. Most recently, Anita was director of communities at The Discourse, which fills in gaps in news coverage for underserved communities.
Anita has consulted journalism outlets and institutions worldwide, including CBC Manitoba, McConnell Foundation, American Press Institute and Facebook Journalism Project's Sustainability Accelerator, among
others.
Anita is an alum of the inaugural 2016 Poynter-NABJ Leadership Academy for Diversity in Digital Media. She also co-founded Canadian Journalists of Colour in 2018, and founded The Other Wave, a journalism innovation newsletter, in 2020.
Describe your vision for the future of digital journalism. How would you reimagine the journalism industry?
My ideal vision for the future of digital journalism is one that challenges the status quo by moving media industries towards a more self-aware, inclusive, equitable, community-driven and audience-first future.
Since the media is a pillar of democracy, my ultimate goal in encouraging journalism industries to embrace more forward-thinking editorial and business models is to reinforce our democratic institutions and processes. Given the current threat to democracies worldwide, my mission feels particularly urgent. As a journalist who worked in U.S. media for a portion of my career, and who also covered the 2016 presidential election, I saw firsthand how the lack of shared truth has inflamed misinformation and polarization among the American public — two negative consequences I want to help combat at home in Canada and beyond.
Failure to consult a diverse array of stakeholders when revitalizing old structures or building new ones during a time of disruption will only reinforce antiquated systems that perpetuate inequality and support regressive models. That's why it's important for me to challenge existing paradigms about not only what and who we cover, but also how we cover them.
Because of my unorthodox professional background (especially for a Canadian journalist), my grassroots media advocacy work and my independence as a consultant, I'm in regular contact with leaders from both establishment and emerging media ecosystems, as well as from journalism schools, unions, foundations and other stakeholder groups. My bird's-eye view of the industry means I can see that these groups' disparate conversations about how to save journalism are happening in silos.
This growing movement is being led by status quo-challenging journalists like me who know that fundamental changes need to happen in our industry. It's a movement that has emerged due to increasingly precarious employment, the rise of the "passion economy" and niche publications, and industry-wide exhaustion with media consolidation and broken business models that prioritize quantity of clicks over quality of journalism.
That's why, in addition to launching my journalism innovation newsletter The Other Wave, I launched The Green Line, a local Toronto-based news site that prioritizes engagement and collaboration with underrepresented community members. My ultimate aspiration is to create a sustainable media outlet that embraces modern best practices in journalism, from both editorial and business standpoints.
One thing I'm certain of after two decades of working in journalism is this: We can't positively impact the world with ideas alone — they must be combined with genuine humanity to be effective. As philosopher John O'Donohue writes, "Most fundamentalism, greed, violence and oppression can be traced back to the separation of idea and affection."
Vote for me if you share the same vision for the future of journalism that I do — one that embraces both mind and heart.
Digital Journalism Insights Forum