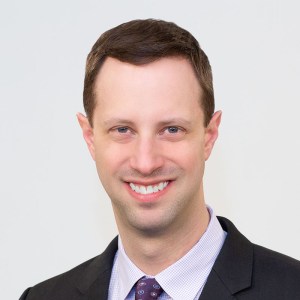 Brad is a candidate for the 2020-21 ONA Board of Directors election
Brad Luck is the Director of Integrated Media at NBC Connecticut (WVIT-TV), an NBC Owned Television Station. He oversees all digital products for the station, leading the team that created the top broadcast website and secured a number one following on Facebook, Twitter and Instagram in the Connecticut market. Brad is also responsible for continually enhancing the station's mobile app, YouTube channel and its presence on OTT platforms. Brad also ran the day-to-day coverage of the NBC Connecticut newsroom as the Assistant News Director when he first joined the NBC Universal family back in August 2013.
Brad is proud to be the Lead Coordinator for the NBC Owned Television Stations division at the Olympics, including the Games in Rio de Janeiro, Brazil and Pyeongchang, South Korea. Brad looks forward to once again leading the team in Tokyo in 2020.
Brad previously worked for KSWB-TV San Diego and KTLA-TV Los Angeles. He was a part of four Emmy-award winning teams, including three for Best Daytime Newscast and one for Breaking News Coverage following the death of Michael Jackson.
Brad is a proud Trojan and graduate of the University of Southern California with degrees in broadcast journalism and political science.
Candidate Lightning Talk
Describe why ONA members should vote for you. What skills you would bring to the ONA Board?
Digital journalism is more than a job or a career for me, it's a passion. I care very deeply about the industry and the people in it. There are so many talented and dedicated individuals who work tirelessly everyday against a sea of challenges to bring critical, engaging news and information to their readers and users. But together, we can accomplish so much more. That sentiment is what's behind my strong belief and support in ONA. This organization has the power to unite us behind important causes and behind each other at this crucial time for our profession. In my opinion, there is no more exciting and vital area in journalism right now than digital. With the increasing reliance of the public, especially millennials, on getting news from sources like social media and YouTube, we have an opportunity and an obligation to come together through ONA and its core values. From the ever-changing platforms to algorithms, ONA is a wonderful way that we can learn from each other. Though we come from different backgrounds and parts of the world, ONA links us through our shared love for journalism and for the digital space.
I represent a local NBC and Telemundo station in Connecticut and the NBC Owned TV Stations group, a division of NBCUniversal that includes 42 NBC and Telemundo local stations serving 30 markets across the country. ONA often has wonderful representation from national print and broadcast organizations, but historically, the Board has not been as reflective of the local journalism population, especially the local television news segment of our industry. Between our television broadcasts, websites, apps, and social media accounts, local TV stations are relied on heavily as a source for that valuable local content. I am advocating for the ONA Board to be more representative of local television outlets and to help bring more digital journalists from these organizations into the tent.
After the ONA conference last year, I saw the opportunity for conference sessions that could be more helpful to local journalists. As a result, I volunteered to be a part of the Program Board for the 2019 conference. ONA, however, is much more than its annual conference. One of its key components is its local program. In the past year, I co-founded the first-ever ONA Local chapter in Connecticut with colleagues from a local print publication and a local university. ONA's support for you can be year-round but we as an organization have to do a better job of making sure you are aware of the resources available.
ONA to me is something very special. In this industry of so many new media and traditional media organizations, ONA is the only chance to learn and work together. Digital journalism is a passion of mine, and as a result, so is ONA. It's important to have people on the Board representing you who don't just want change, but who step up to be a part of that change.