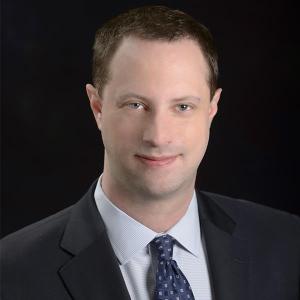 Brad Luck is the Director of Integrated Media at NBC Connecticut (WVIT-TV), an NBC-owned television station. He oversees all digital products for the station, leading the team that created the top broadcast website and secured a number-one following on Facebook, Twitter and Instagram in the Connecticut market. Brad is also responsible for continually enhancing the station's mobile app and its presence on OTT platforms, including Roku and Apple TV. He also created the station's YouTube channel.
Brad was a key part of the creative vision behind "CT LIVE!," the station's new, daily lifestyle show. As executive producer, he led his team through a successful launch of a program that has a fresh and modern vibe, unlike anything else in Connecticut. Brad also ran the day-to-day coverage of the NBC Connecticut newsroom as the Assistant News Director when he first joined the NBC Universal family back in August 2013.
Brad is proud to be the Lead Coordinator for the NBC-Owned Television Stations division at the Olympics, including the Games in Rio de Janeiro, Brazil and Pyeongchang, South Korea. He's had the unique opportunity of coordinating interviews with Team USA athletes, NBC Olympics and facilitating the needs of all 11 NBC-owned stations as well as the company-owned Telemundo stations. Brad looks forward to once again leading the team in Tokyo in 2020.
Brad spent more than 13 years with Tribune in southern California. As the Morning News Executive Producer at Fox 5 San Diego (KSWB-TV), Brad was the leader of the market's number-one rated morning newscast. Prior to his time there, he worked at KTLA-TV Los Angeles as a morning news producer and segment producer. He was a part of four Emmy award-winning teams, including three for Best Daytime Newscast and one for Breaking News Coverage following the death of Michael Jackson. Brad is a proud Trojan and graduate of the University of Southern California with degrees in broadcast journalism and political science.