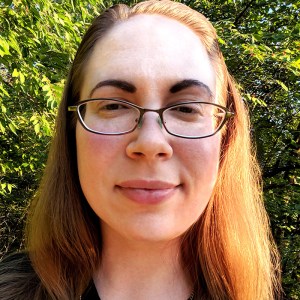 Margaret is a candidate for the 2020-21 ONA Board of Directors election
Margaret Schneider, Alley's director of editorial projects, is a Certified Scrum Master, leading the company's editorial strategy practice, working with companies to understand their workflow needs, guiding them through the redesign and redevelopment process, and ensuring teams are confident users of their CMS. She has worked on some of the most complex publishing projects online, for clients such as the New York Post, the Kaiser Family Foundation, Digital First Media, The New Republic, and the Center for Investigative Reporting.
Prior to Alley, Margaret served as managing editor of St. Louis Magazine, handling an award-winning slate of projects and leading staff through three digital and print redesigns. She helped launch print and online publications such as AVID Magazine and MeFiMag, contributing to outlets including Quartz, the Riverfront Times, Minneapolis City Pages, WetFeet, and the Columbia Missourian.
Since 2017, Margaret has served as an ONA St. Louis co-organizer, moderating and speaking at sessions for digital journalists. She is a past board member of Washington University Student Media Inc. Schneider has been a guest on KMOX's Mark Reardon Show, a speaker with Gwen Ifill at PBS's America After Ferguson, and a MothUp St. Louis and CMBAM judge.
Candidate Lightning Talk
Describe why ONA members should vote for you. What skills you would bring to the ONA Board?
For ONA's 20th anniversary, it's time to make good on the promises of all the conversations we've had for the past two decades. We can and should broaden our horizons, and I want to help take us there.
I'm a strong proponent of the idea that rather than simply reflecting existing organizational structure and newsroom culture, the digital UX and best practices we develop together can themselves change newsrooms, organizations, and communities for the better, from the ground up. This can dramatically empower individual journalists and editorial teams, improve the diversity of newsrooms, and better connect us to our communities. I've seen this work often enough to know that it's not just a dream.
As an ONA Local co-organizer, I've seen firsthand how ONA has helped individual journalists and newsrooms alike make the transition to better ways of working. (And by "better," I mean practices that are not only more productive, but also more fulfilling and more connected to our communities.) The conversations we've been having are bearing fruit in this 20th-anniversary year, including improved ability to openly collaborate, be radically candid, and experience psychological safety in newsrooms and editorial teams.
My goal for the ONA Board would be to continue to help ONA Local, the ONA conference, and ONA's many other programs bring ONA's spirit of open collaboration and inclusion back to newsrooms and parent organizations. I would love to help expand ONA's slate of trainings and webinars. As a trainer of thousands of journalists and an ONA Local co-organizer myself, as well as a veteran of multiple local and national newsrooms, I know the power of education. And I have learned so much from the experts I've had the pleasure of seeing on panels at ONA St. Louis, ONA NYC, and the conference.
If we can foster this spirit in newsrooms, we don't simply have to reserve these peak experiences and conversations for meetups and conferences. Let's keep this conversation going year-round and let the learning continue!