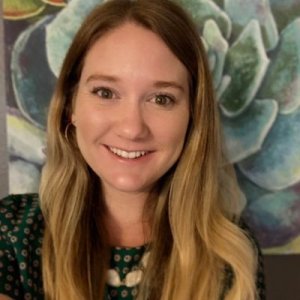 This is a candidate for the 2023-24 ONA Board of Directors election
Allison Shirk (she/her) is the digital and engagement editor at the Chattanooga Times Free Press, a daily newspaper in the Southeast Tennessee Valley, also known as the "buckle of the Bible belt." Originally from the Midwest, she spent eight years as a journalist covering crime and business in newsrooms ranging from four to 45 people across the South. In her current role, she is hyperfocused on the digital needs of local news organizations.
She is passionate about engaging communities that feel overlooked and underrepresented in national media and has spent time learning how to rebuild trust with conservative readers. She's always up for an editorial experiment and enjoys training and supporting newsrooms on best digital practices. She has volunteered for several ONA initiatives.
As a young editor and adjunct journalism professor at the University of Tennessee at Chattanooga, Allison is dedicated to finding ways to reach the next generation of local news readers and journalists. With about two newspapers closing a week in the country, she feels it's more important than ever to understand generational differences and find ways local news can resonate with younger readers while not leaving older readers behind.
Allison's vision for the future of digital journalism
Digital journalism can feel fragmented and unsustainable today. Legacy news outlets often lack resources for user-friendly technology platforms and the bandwidth to grow audiences while digital-first outlets that have recently formed often have more resources through multi-year grants and funds but lack the reputation or reach of a traditional news organization. My experience is in local, legacy news, so I will describe what I envision for it.
Yes, the future of local journalism is digital, but for the next decade, many local news organizations will still be feeding "two beasts" — the print and online products. I believe it's in the best interest of most local news organizations to not just engage younger news consumers but to continue to support those who have been reading for decades. I envision a future for the local and digital journalism industry that is not considered institutional and legacy-based but is seen as community-supported, inclusive and experimental.
When I say above that I envision an industry that is more "inclusive," I also mean one that is more aware and representative of ideological divides that have grown due to the rapid pace in which we now consume news and information. With the amount of disinformation available online, I envision a journalism industry that takes on the responsibility of re-engaging audiences that have felt overlooked and underrepresented in traditional media in the last decade.
While growing subscription revenue is necessary, local newsrooms must get creative in how they serve everyone in the community and not just the wealthiest who will be most able to pay for subscriptions. We must be agile and find innovative ways to disseminate information other than the traditional reporter role. I believe we do this through more input from the community and partnerships. This may mean a journalism course at the local university dedicated to lifting the voices of migrant and refugee communities or preserving newspaper archives with the help of historical organizations to document the major and minor moments in the community's history. This could mean a community-funded position to address disparities in housing and development across the city or a position focused on how climate change is, and will, affect the region.
I also hope for a future local journalism industry that adapts to the needs of employees and journalists. We need media companies more focused on supporting and mentoring those embedded in the communities the company has stated they are dedicated to covering. We need to create new roles that fit the desires of graduating and future journalists, paid time off and sick leave policies that value the employee and salaries that meet the demand of living costs across metros today. We need technology in local newsrooms that is based on efficiency and not workarounds, and websites, apps and newsletters that invest in the user experience.