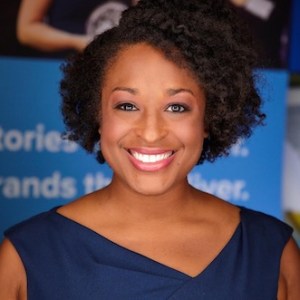 This is a candidate for the 2023-24 ONA Board of Directors election
Kristen B. Reed is a journalist and Director of Content working with a dozen Digital Content Directors at TEGNA stations. She specializes in creating content strategies that engage and grow audiences for the rich local news communities depend on. Stories that hold people accountable and uncover injustices are what Kristen enjoys telling the most. She also believes inclusive journalism and diverse newsrooms are key in fostering thriving newsrooms and informed communities.
She graduated from Brenau University in Gainesville, Ga. with a degree in Mass Communication and then the Columbia University Graduate School of Journalism in New York with a master's in broadcast journalism. She just completed her MBA as a member of the inaugural cohort of the only Executive Women's MBA in the country at Brenau.
Before her current role, she was the Digital Content Director at 11Alive/WXIA in Atlanta. She joined the station in 2015 as a digital producer. Before 11Alive, Kristen worked as a multi-media reporter and digital producer for The Clarion-Ledger newspaper in Jackson, Mississippi and an associate digital video producer for the USA TODAY Network.
Kristen's vision for the future of digital journalism
Journalism is as critical of a service as it's ever been. Part of reimagining the industry includes taking intentional steps to restore trust in journalism. One place the trust between journalists and the communities we serve is the strongest is at the local level. Local journalists are integral parts of their communities, so a reinvestment in local news is what I see for the future of journalism. I also see new revenue models emerging and industries spending more of their advertising dollars on local journalism platforms because that's where the audience's trust lies.