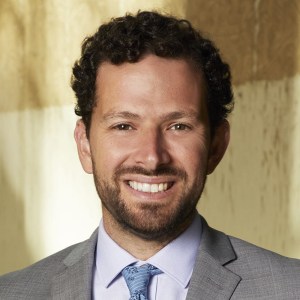 Andrew is a candidate for the 2021-22 ONA Board of Directors election.
Andrew Fitzgerald joined Hearst Television in 2017 in the newly created position of chief digital content officer, based at Hearst Television's New York City headquarters. He works with the digital teams at the Hearst Television stations to produce and distribute content on multiple digital platforms and oversees Hearst Television's central digital content production, including the social video brand Stitch.
Fitzgerald previously served for more than five years at Twitter, most recently as the company's Director of Curation. While there, he built and oversaw the global curation teams responsible for Moments, the Twitter feature developed to ease the way for users to find conversations and context around news, events and information beyond their home timelines. His other roles at Twitter included interim head of news partnerships, where he oversaw Twitter's relationships with some 30 news organizations and book publishing companies.
Prior to Twitter, Fitzgerald helped to launch the social media show The Stream for Al Jazeera English and led the citizen journalism program "Collective Journalism" for short-form documentary network Current TV.
Fitzgerald is a cum laude graduate of the University of Southern California with degrees in Cinema-Television Production and Philosophy.
---
Candidate Lightning Talk
As a candidate for the 2020-21 Board of Directors election, Andrew delivered a lightning talk at the ONA19 conference and submitted the following information. Learn more about the election process.
Describe why ONA members should vote for you. What skills you would bring to the ONA Board?
This is an exciting but critical time for digital journalism. We are trying to prove our business models, preserve the good work of news organizations around the world, and chart a course toward what media will look like in the future. As digital journalism has grown as a discipline, ONA has been there for us. When I first attended ONA in 2009, I was one of a handful of people in my organization thinking about digital journalism at all, and ONA was a revelation to me. Back then, most of us were trying to find validation for our skills in our newsrooms and the national conference was our chance to meet one another, like-minded pioneers. Today, many of us lead newsrooms and in some cases, digital journalism is the entire business. What role will ONA play as digital news becomes the mature part of our industry? How will we navigate these times and how can ONA serve as a lodestar beyond its membership? I hope to serve as an advocate for ONA in the media industry, and to look for ways for ONA to advocate for digital journalism as a whole.
Among the most important challenges facing our industry is how to preserve impactful local journalism. I would hope to advocate within ONA for local journalists, especially those in television newsrooms. Local TV groups send a large number of journalists to the national conference every year and represent significant membership in local chapters; I'd like to help be their voice on the board. I'd also like to help advocate for legacy news organizations, as they try to find new business models to not just survive, but to thrive.
In the years since attending my first ONA conference, this group has proven to be the most valuable professional organization of my career, and as my career has progressed, I've wanted to give back. It would be my sincere honor to represent the membership of ONA.