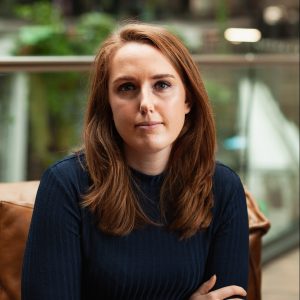 Louise is a product-focused leader with experience in integrating AI to automate and scale production processes, built on top of an editorial background specialized in the discovery, verification and acquisition of trending news content.
Currently, Louise works as the Global Product Manager of the newly formed Human in the Loop at Bloomberg. Her primary role is managing the team of people using ML and other means to ensure news stories are surfaced and are discoverable.
Previously, Louise was a Curation Lead on Twitter's Cross-Function Product team, responsible for using human expertise to enhance Twitter's AI models.
Before joining Twitter, Louise was part of the executive team at Samdesk – an AI-powered startup – and managed the Data Intelligence group that was an integral part in developing the Samdesk product.
Louise graduated with an MSc degree in Strategic Management and Planning in 2017. She completed her first degree in 2010.
Louise's vision for the future of digital journalism
My perspective on the future of digital journalism industry has had some significant influences:
1. A love of newspapers – for a long time that love was very physical, couldn't beat that spread of a Sunday supplement giving you a sneak peak into the top books of the next year to that feeling you get scrolling through a visual investigation piece feeling as if you were there.
2. I also have a deeply embedded love of the craft of journalism, which has been aided, abetted and added to by having a front row seat in some of the most innovative organisations of the past 15 years. Storyful, Samdesk, Twitter and now Bloomberg, I've worked on teams where innovation and imagination is ingrained.
In the startups of Storyful and samdesk, if you could visualise or verbalise something it could be built. There were no walls or barriers beyond having to buy the engineer or PM a drink in the pub on a Friday night to say thanks.
In Twitter and Bloomberg, the legacy and structure forces you to up your game even more as you need to operate with that rigour and discipline , forcing you to up your game to an entirely new level while not losing that ability to be creative. I think this attitude is what I think will shape the journalism industry, and that the accessibility of new technology, such as LLMs, will drive newsrooms.
My experience shapes how I would reimagine the journalism industry, leveraging decades of expertise, knowledge and best practices when exploring the abundance of tooling we find ourselves at our fingertips, requiring creativity and imagination to unlock. My vision is the advances in tooling will free journalists up from heavy lifting, to allow them to achieve more in their roles.