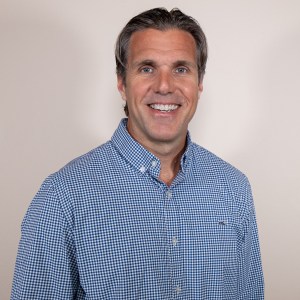 Ethan is Vice President of Draper Digital Media and responsible for revenue, technology, and content for five local broadcast outlets and five radio stations in the Salisbury DMA. Prior to joining Draper, Ethan spent his career digitally transforming legacy businesses. At the Burpee Seed company, Ethan took their 120 year-old catalog online, introducing e-commerce and online merchandising. At Jewelry Television, Ethan facilitated the integration of e-commerce with a home shopping network, elevating the brand with video, blogs, and user reviews. At American Eagle Outfitters, Ethan was senior director of digital marketing for four multinational brands. He led direct response, affiliates, paid and organic search, analytics, social media, and brand campaigns. At Draper Media, Ethan has driven double digit revenue growth for ten straight years and introduced innovative branded content programs, including a live-streaming cooking show and a digital-first home show. Ethan has worked directly with leadership on product launches at Meta, Snap, Twitter, Google, and Waze. He was featured in the NY Times and was the keynote speaker at Adobe's worldwide sales conference. Ethan is a member of the LMA's chief digital club and the LMC's broadcast and radio subcommittees. He lives in Maryland with his wife and two daughters.
Ethan's vision for the future of digital journalism
As a broadcaster in a midsize market, I believe local news is the most trusted source of reporting and journalism. I want to ensure that the reporters who keep our communities informed are properly funded and provided with nurturing career paths. We're in for a bumpy road as consolidation creates news deserts and silos. Frustratingly, the publishing industry's reliance on impressions and page views continues to drive hyperbole and an often unhealthy obsession with audience engagement metrics.
Thinking outside the box, I predict that page views may soon get eaten by search agents that gather and report back to a portal- resulting in less and less people spending time browsing from page to page. A departure from page views and impressions could be a blessing. I'm hoping that the internet's most-trusted sources, local publishers, will be recognized as quality content by guided search agents. Best case, this weeds out the click bait and "spider food" we've grown to essentially 'live through' rather than flooding our experience with more of it.
Twenty years ago, user ratings and reviews leveled the merchandising playing field. Agent-driven interfaces may chip away at the walled gardens that have kept publishers stuck in algorithms. I'm hoping we return to a healthier internet, where local journalism is elevated and easier to surface, thanks to stronger search capabilities and less dependency on metadata, due to 'multimodal' agents that can find relevance and discern context within a growing haystack of content. Without dependence on page views, journalists might refocus on the quality and candor that people value. If we create a virtuous cycle… there may be hope for a new monetization model that is not hinged upon impressions. At Draper Media, I've made it my mission to avoid relying on page views for revenue, and we've managed to pull it off, while consistently growing digital revenue – and as luck would have it, our audience has grown too.
In 1995, we couldn't foresee the rapid adoption of the blog and personal publishing, any more than their subsequent descent into social media algorithms.
In 2023, we're at another turning point where each of us has the power to bend the arc of what happens next. I think the ONA is the community that will decide journalism's future. The most important thing to me is not being right about predictions, but being on top of the changes, familiar with emerging technology, and facilitating discussion at the pace required to stay up to speed. I want the ONA to be the most informed people in the room, so that at each fork in the road, we make the strongest decisions possible to protect our moral obligation to serve our communities for years to come.