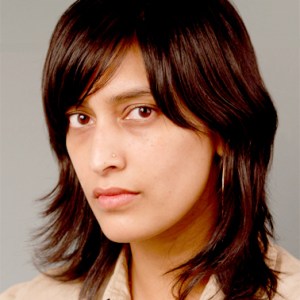 Shazna Nessa joined The Wall Street Journal in March 2017 as Deputy Managing Editor, Global Head of Visuals. She leads the organization's strategy for visual journalism with oversight of the graphics, photography, design and news developer teams.
Prior to that, Shazna was director of journalism at Knight Foundation, where she developed initiatives and grants to support innovation in the field. She has 18 years of newsroom experience, having started her career in technology and interactive design. Previously she was a deputy managing editor at the Associated Press, with oversight of editorial products. In that role she played a key role in the creation of AP's first mobile, social media and data teams. Prior to AP, Shazna worked at Conde Nast Portfolio.com, overseeing interactive stories and video.
Shazna taught the inaugural "design for journalists" course at CUNY and is on the board of advisors for the Tow Center at Columbia University and the Journalism + Design program at the New School.
Shazna was born and raised in London and graduated from the Sorbonne in Paris with a Bachelor of Arts in French and English. She was a 2008 Sulzberger fellow and a 2014 John S. Knight journalism fellow at Stanford University.
---
Below is Shazna's submission as a candidate for the 2018-19 ONA Board of Directors election
Vision
In 2000 I decided to leave my fledgling tech startup career in Paris to become an interactive news designer. There weren't many of us back then. That role blended journalism, code, design and what we today call product. I didn't know a ton about journalism then, but the giant news events that followed hot on the heels of my move to AP's headquarters in New York quickly taught me the tools of the trade. Nothing could prepare me for a career in journalism more than being in AP's newsroom during the "fuzzy math" of the 2000 Presidential election and then the devastation of 9/11 and its aftermath. Back then, and for years afterwards, many of my colleagues still didn't take me seriously as a journalist. They would prefer that I fixed something broken on their computer and introduced me to their friends at happy hours as their "I.T." colleague. I think we've come a long way since then. In fact, years later AP appointed me deputy managing editor, and over the years I went on to hold other senior leadership roles in other newsrooms — but we certainly have not changed the perception of our colleagues or the industry enough. Now with almost 20 years of experience in technology, design, journalism and leadership, here are my top two priorities for ONA:
I want more nontraditional, non-text journalists to have a shot at roles in the very top ranks of the industry. That means more news designers, developers and other types of journalists having a real chance of becoming the next executive editor of a news organization. I would start with a deep dive around what is preventing this from happening already. My assumptions are that we might need to provide more core journalism experiences for nontraditional journalists, as well as executive training. Perhaps also the need to work with current newsroom leaders to understand the untapped potential of their leadership bench. Let's test my assumptions?
I would like to create and promote more rigorous programs that explore the intersection of journalism and adjacent industries and how we can learn and influence (for good!) one another. For example, with increased commitment in "content" from technology organizations — how might we infuse an increasingly screen-dominated world with journalistic traits? How might we work with civic organizations? The entertainment industry? Public spaces?
My experiences inside and outside of journalism have been bolstered by the support of leadership programs such as the Sulzberger fellowship in 2008, where I was tasked to help lead AP's digital transformation — and then in 2013 as a JSK fellow at Stanford. I have worked in the world of startups, international newsrooms, a high-end magazine, as a product director and as a professor. I directed the journalism program at Knight Foundation for over two years, where I got to know so many of you in projects around transformation, education and innovation.
I hope I can continue to work with you as a member of the ONA board.
Industry Involvement
As former journalism director at Knight Foundation, I worked closely with ONA and played a role in its top programs. Examples include developing the Journalism 360 and the Women's Leadership programs. I have worked closely with SND, AAJA and NICAR. I am on the board of advisors for the Tow Center at Columbia and the Journalism + Design Program at The New School and was formerly at Matter VC. I was an adjunct at the CUNY graduate program and a guest lecturer at Columbia University.
On multiple occasions I have been on the DJA committee and a speaker at the annual conferences.
Nomination
Nominator: Jose Zamora, SVP, Strategic Communications, Univision News
Nominator Membership: Professional
Shazna Nessa would be an asset to the ONA board, with a career that spans journalism, technology, design and leadership. Before joining The Wall Street Journal as Global Head of Visuals, Shazna directed the journalism program at Knight Foundation and in that role she was a key partner to ONA. Her insights led to bringing ONA in as a partner to the Journalism 360 project and she had a hand in many of the other top ONA programs. During her time at the Associated Press, where she was a deputy managing editor overseeing editorial products and innovation, she served on the DJA committee several times. As a member of the jury, she brought a strong voice to the contest because of her understanding of technology, design and data journalism.
She is a mentor to many in our field and brings a steady and analytical approach to problem solving. Her skills are enhanced by her experience both as a JSK fellow at Stanford and as one of the first cohorts at the Sulzberger fellowship, where in 2008 she was tasked with overhauling AP's digital efforts, which she did successfully.
While Shazna started her career in technology and design, she is deeply respected by both traditional journalists and journalists who are more entrenched in product, audience and code. This is evident through her work in newsroom transformation and innovation. She is sought after equally to serve on the Pulitzer jury as she is for programs around design and innovation. In addition to having a successful and impressive professional career and track record, she is an incredible human being and team player who will help continue to strengthen and expand ONA's board and organizational culture. For these reasons, and more, I strongly nominate Shazna to be considered as an ONA board candidate.