Building the Career you Want
Choose your price on the next page.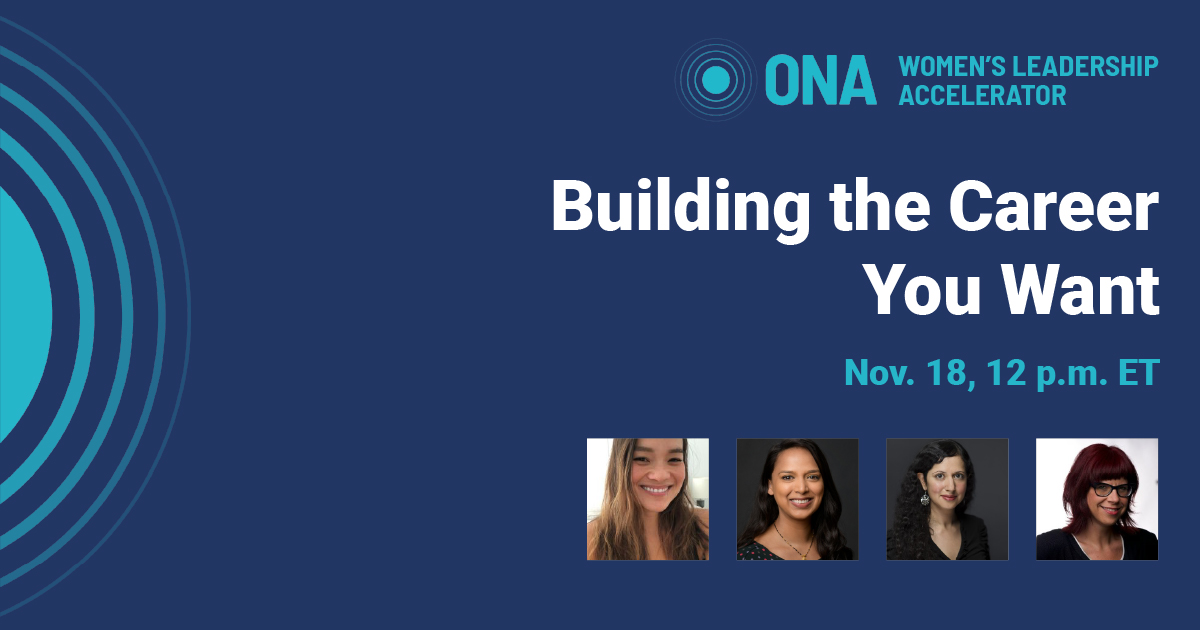 Transcription provided by Otter.ai
---
Where do you see yourself in 5 years? In this discussion, you'll hear from a diverse panel of senior-level women addressing challenges encountered on the path to leadership and how to disrupt the misconceptions about women in leadership roles. You'll gain insights on how to envision, negotiate, network and navigate opportunities that will help you achieve your goals and build a meaningful career.
Join the Women in Leadership Community Meetup on Friday, Nov. 19 at 12pm EST.
---
The 2021 Women's Leadership Accelerator is supported by lead funder Dow Jones Foundation, and additional support from the John S. and James L. Knight Foundation; Inasmuch Foundation; Alley; Otter.ai; and Shindig. To learn more about supporting the program, contact Jessica Strelitz, Chief Strategic Partnerships Officer, at jessica@journalists.org.