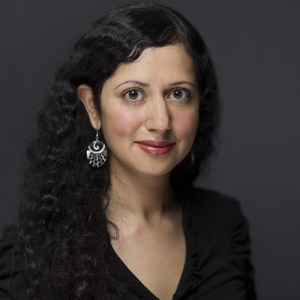 This is a candidate for the 2023-24 ONA Board of Directors election
Rubina Madan Fillion is the director of strategy for The New York Times Opinion section. In this role, she works on furthering the long-term mission of opinion journalism, in collaboration with The Times's editorial, product and operations teams. She was previously the director of audience for Times Opinion, leading a global team of editors focused on reaching new audiences and deepening The Times's relationship with them across many different platforms. She was also the founding director of audience engagement at The Intercept. Rubina spent seven years at the Wall Street Journal as a social media editor and graphics editor. She has taught graduate-level digital journalism courses at Columbia University and New York University. She serves on the boards of the Online News Association and the Deadline Club, New York's chapter of the Society of Professional Journalists. Rubina was part of the 2017 cohort of ONA's Women's Leadership Accelerator, and now serves as a speaker and coach for the program. She holds a bachelor's degree from Emory University and a master's degree in journalism from Columbia University.
Rubina's vision for the future of digital journalism
One of the best aspects of being involved with ONA has been that it encourages knowledge sharing and cross-collaboration across the industry, not just within a given organization. I've learned so many best practices from ONA sessions and from the people I've met over the years at conferences and events. That's something I want to encourage more of: the idea that we're all in this together, trying to figure out what the future of journalism looks like and how to make it sustainable.
When I joined the ONA board back in 2019, one of my goals was to support other women in their journalism careers. I'm a proud member of the 2017 cohort of the Women's Leadership Accelerator, which was a transformative experience for me and many others. I'm now involved with the ONA WLA program as a speaker, coach and organizer. This is a program that has benefitted hundreds of women, and has the potential to be even more ambitious in its mission and scale. I'm excited to continue the work of elevating women and people of color, giving them the tools they need to be influential leaders in our industry.
For most of the four years I've served on the ONA Board, we've been in a pandemic that has upended our professional and personal lives. As many of us transition back to working in offices, it's worth considering what lessons we can take from this tumultuous time. It was a period that had many of us reassessing how we spend our days, avoid burnout and support our colleagues. We shouldn't aim to go back to the way things were — we should aim to do better.