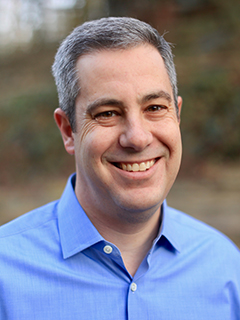 A lot has happened since I wrote my last annual president's letter. Journalists are facing — and asking themselves — tough questions about covering and serving their communities, as well as keeping the public's trust. Criticism is nothing new, but with unprecedented speed and ferocity, we are facing charges of bias and accusations of being the enemy. Meanwhile, the proliferation of fiction dressed up as news and the propagation of "alt-facts"  confuses readers and leaves many in our industry worried about the role of journalism.
Yet, when the ONA Board and staff met in January, we recognized these challenges as opportunities to re-emphasize our core values — integrity, independence, journalistic excellence, freedom of expression and freedom of access — which remain unchanged. These are the basic tenets of journalism that we must demonstrate and defend now more than ever.
I'm eager for us to do just that as I return as ONA's Board President and am honored to serve alongside re-elected Vice President Mandy Jenkins, Treasurer David Cohn and Secretary Benet Wilson and the rest of our board, including new directors Imaeyen Ibanga of NBC News, Celeste LeCompte of ProPublica and Elite Truong of Vox Media, who take the seats vacated by longtime board members Jody Brannon, Robert Hernandez and Jim Roberts, whose terms ended last year. And I know our staff, including our new executive director, Irving Washington, are committed to this as well.
The importance of your work has never been clearer. And despite much-publicized criticism, we've watched as many digital news organizations have seen a surge in support, even as the industry still faces business model challenges.
That's why we remain focused on how best to serve you. Our community remains at the heart of what we do. We ended last year with a record-breaking 2,600 members, including a growing international community that now makes up 12% of our membership.
The core of our community is at the local level. Thanks to a generous $828,000 grant from the Knight Foundation, our ONA Local groups have grown to 10,475 members — a 35 percent increase over last year. In 2016, volunteer organizers hosted 84 networking and training events around the world and launched 12 new groups. Community Manager Meghan Murphy outlines what ONA Local accomplished in 2016 and what we're planning for 2017.
We're also building community through technology. Our Journalism 360 program has created a global network of storytellers working to spread the understanding and production of immersive journalism. With our partners, the Knight Foundation and Google News Lab, we'll help news organizations, journalists, technologists, content creators, and journalism educators experiment with all forms of immersive storytelling. In the next few weeks we'll be announcing a series of events and grants to help journalists jump-start their own immersive narrative experiments.
As we've built up our local groups and the Journalism 360 program, we remain committed to other areas of critical importance to our members, including:
Freedom of Expression and Access: ONA's legal affairs work in 2016 dealt with the biggest issues facing digital journalists: government and law enforcement transparency, access to public officials, freedom of information, and emerging trends on the "right to be forgotten." We joined briefs and letters alongside the Reporters Committee for Freedom of the Press, the American Society of News Editors and other media coalitions, including our partnership with the News Media for Open Government (previously known as the Sunshine in Government Initiative). ONA's General Counsel Alison Schary outlines our legal committee's work in 2016 and what's next for 2017.
Journalistic Excellence: Our commitment to the core principles of journalism are unwavering. We highlight great storytelling through the Online Journalism Awards and develop the next generation of leaders in our community.
Editorial integrity and independence: An independent press is essential to a healthy democracy. We'll continue to provide resources and convene the best and brightest in the industry to solve issues together.
For example, our crowd-sourced Digital Toolkit remains a go-to tool for journalists across the globe tackling tough and nuanced ethical challenges and setting standards for social news gathering. Our News Ethics and Standards Committee will continue to look at emerging ethical challenges such as fake news.
And as our community grows across the globe, we'll host our third international conference in Ireland on May 19. ONA Dublin will dive into the latest issues, such as public trust in media and audience metrics, as well as hands-on demos that will offer the chance to engage with emerging technology.
On the domestic front, we hope you'll join us for ONA17 in Washington, D.C.,Oct. 5-7,  where we'll bring together more than 2,200 of the most innovative reporters, executives, developers, entrepreneurs, students and educators in digital media. The Suggestion Box opens in March and we look forward to your ideas.
In times of uncertainty, it's often best to go back to the basics. You inform. You engage. You act on behalf of the public. Our commitment is to support you as you do your job and serve the public's right to know.
On behalf of the Board and amazing staff, thank you for your membership and your contributions to our community. The best is yet to come.
Best,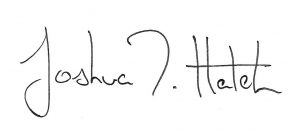 Joshua Hatch