Six students from Historically Black Colleges and Universities (HBCU) will receive hands-on experience during the three-day Online News Association Conference, Sept. 15-17 in Denver as part of the HBCU Digital Media Fellowship. The program also gives them high-profile exposure and advanced practical knowledge of emerging technologies, tools and approaches to reporting and distributing news online.
Supported for the third year by the Knight Foundation, the fellowship provides all-expenses-paid trips to the conference, as well as a free one-year ONA memberships. Over the three days, fellows will work closely with lead mentor Michael Grant, Senior Digital Designer, Star Tribune, and Michelle Johnson, the ONA Student Newsroom Chair and Associate Professor of Practice, Multimedia Journalism at Boston University, to produce multimedia packages for the conference and be immersed in intensive data journalism training.
Fellows will learn computer-assisted reporting, data analysis, digital design and storytelling techniques that leverage social media.
2016 HBCU Digital Media Fellows
Vance Brinkley
Bowie State University
@VBrinkley513
Vance is a digital journalist and graduate student at Bowie State University. He is a reporter for AllHipHop.com and a freelance writer for several publications including OkayPlayer, Washington City Paper, The Afro Newspaper, Mixologi, Stereo Champions and All Digitocracy. In 2014, Vance received the Outstanding Alumni award from his alma mater, Morgan State University, for his work in entertainment media and academia. Vance also is a member of the National Association of Black Journalists.
Clarissa Brooks
Spelman College
@ayyeechloe
Clarissa is a junior at Spelman College majoring in English. Clarissa's passion is documenting the Black Lives Matter movement through her work. She has interned at Creative Loafing, ForHarriet.com and produced the title podcast for the Maroon Tiger.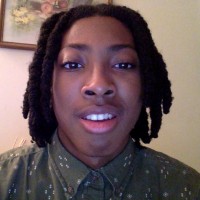 Bakari Clemmons
Hampton University
@AccordingTo_B
Bakari is a junior at Hampton University majoring in journalism. He is a staff writer for The Hampton Script, contributor for ESPNU and segment producer for WHOV News. Bakari also is a member of the National Association of Black Journalists.
Tramon Lucas
Morgan State University
@50ShadesOf_Tra
Tramon is a senior at Morgan State University majoring in multimedia journalism. He is managing editor of The MSU Spokesman and script writer for BearTV. He also is a member of the National Association of Black Journalists.
Arriana McLymore
Hampton University
@arrithewriter
Arriana is a senior at Hampton University majoring in journalism. She is editor-in-chief for the Hampton Script, intern for CNBC.com and previously interned at WRTV-6 in Indianapolis.
Samiria Percival
Prairie View A&M University
@QueenE_lizabeth
Samiria is a junior at Prairie View A&M University majoring in digital media art and engineering. She is the Graphic Designer and Web Technician for Prairie View A&M University's Office of Multicultural affairs.
Selection Committee
Dean Betz, Executive Producer, Microsoft
Michael Grant, Senior Digital Designer, Star Tribune
Glynn Hill, Reporter, Houston Chronicle
Imaeyen Ibanga, Producer, NBC News
John Ketchum, Associate Producer, Social Media, CNN
Rochelle Riley, Metro Columnist, Detroit Free Press
Benet Wilson, Owner/Editor-In-Chief, Aviation Queen LLC