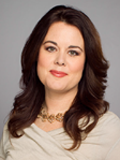 When the ONA Board and staff met in January, we kept coming back to two themes — growth and optimism.
As digital journalists and media veterans, we know how quickly coverage, staff, tools, budgets and jobs move in this vibrant and crazy business. We're happy to say that with healthy finances, a stable staff, expanding programs and 15 years of shepherding transformative growth under its belt, ONA is deepening its role in helping our community take advantage of all the opportunities that emerge from the changes — micro to seismic — in our industry.
I'm delighted to be part of that conversation as I return as ONA's Board President, and honored to serve with newly elected Vice President Joshua Hatch and Treasurer David Cohn, and re-elected Secretary Mandy Jenkins.
We recently welcomed new Board member Jose Zamora of Univision, who joined us for a two-year term. And we extend our appreciation to Jennifer Preston, who left the Board mid-term after taking on new duties as Vice President for Journalism at the Knight Foundation, a generous ONA funder and partner. We wish her the best in a crucial role and a huge thanks for her energy, ideas and support. Appointed to fill out her term is Google's David Smydra, who garnered the next level of votes in the October 2014 election, bringing our board to the full 15 members.
Learn more