Dear ONA12 attendees,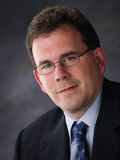 We're glad you'll be joining us for the 2012 Online News Association Conference and Awards (ONA12) in San Francisco next month. As we've been getting ready for the conference, it's come to our attention that some attendees and speakers are receiving messages from representatives from a labor union, Unite Here, about an ongoing labor dispute between the union and the Hyatt hotel chain. We wanted to give you some background, clear up any misunderstandings, and let you know, to the best of our ability, what to expect in San Francisco.
Unite Here and the Hyatt Corporation have been in negotiations for two years over a range of issues. While tentative agreements have been made regarding wages and benefits, policies regarding union-membership voting rules and broader Hyatt chain worker safety history remain unresolved. (More details can be found at The Hyatt Corporation website and the Unite Here website and hotelworkersrising.org.)
Because of these unresolved issues, Unite Here has waged a campaign to urge travelers and meeting planners to boycott Hyatt Hotels. We were not made aware of the dispute by Unite Here or the hotel until 2012, a year after we signed our contract with the Hyatt Regency. Pulling out of a binding contract at that point would have been a six-figure cost — a non-starter for a nonprofit organization such as ours. As you know, we rely on the registration and sponsorships that come from our annual conference to provide member benefits and serve our journalism community. So while ONA is supportive of the ongoing negotiations process and has urged both parties to resolve their issues in a timely manner that is fair to all, we will hold our meeting as planned at the Hyatt Regency San Francisco from Sept. 20-22.
Demonstrations ramped up in July, when a group of unions supported a global boycott of the Hyatt hotel chain. The Hyatt Regency staff is not on strike, nor — as far as we can know — are they expected to be, so ONA12 attendees will not be crossing a picket line, although there may be demonstrations. If that changes, we will let you know and offer conference refunds to anyone who feels uncomfortable with the situation by Sept. 12, according to our standard refund policy. At the conference itself, we will urge our media attendees and student newsroom to cover all sides of the issue as they see fit.
Our organization is not alone in being approached by Unite Here. Other major membership associations holding their conferences at a Hyatt property, such as the Society for Prevention Research and the American College for Environmental and Occupational Medicine, have been contacted in the past as well. Other hotels targeted for boycotts are in San Francisco, Chicago and Honolulu.
We've updated an FAQ we posted earlier this year with more information, located on the ONA12 website here.
If you are an attendee or speaker with any questions or concerns, please feel free to get in touch with Executive Director Jane McDonnell at ona12@journalists.org.
I look forward to seeing you in San Francisco.
All the best,
Jim Brady
ONA Board President