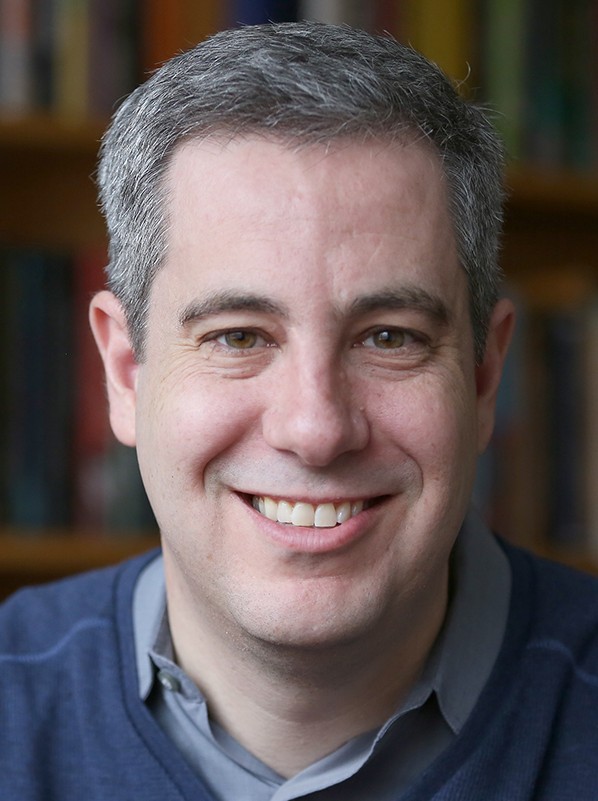 When the ONA Board and staff recently met in Washington, D.C., to review our work in 2015, it was the future that was uppermost in our minds.
To chart a path forward, we first need to see where we've been. Over the past eight years, ONA has seen explosive growth. Membership now surpasses 2,500, including a growing international community. Our 2015 conference attracted more than 2,200 attendees, nearly half of whom were first-timers. Our budget — and staff — has more than quadrupled. ONA Local groups worldwide have taken off, with more than 40 up and running.
While we love sharing those numbers, which point to the health of digital journalism as well the strength of our organization, we know they come with a mandate: Continue to stay ahead of the seismic changes that hit newsrooms every day.
I'm delighted to be part of that conversation as ONA's new Board President, and am honored to serve with newly elected Vice President Mandy Jenkins and Secretary Benét Wilson and re-elected Treasurer David Cohn.
We also recently welcomed new Board member David Skok of the Boston Globe and Student Representative Michelle Baruchman, both joining us for two-year terms. Back on the Board by appointment is Google's David Smydra, bringing our Board to 16 members. And on behalf of the board and all of ONA, I must extend our gratitude to Jim Brady, who left the Board after six terms, including a two-year stint as President. We owe him a huge thanks for his commitment, advice and passion for digital journalism.
So, about that future. At our meeting, we dove into our initiatives for 2016 and 2017, outlined below. These are based on nonstop conversations with our community, as well as the trends and needs our staff and Board are seeing in the trenches and in executive suites throughout the media industry.
ONA Local: The heart of ONA is our community, so it's critical for us to focus our energy in building resources, training and networking for ONA Local leaders, digital journalists and the people who love them. Through a generous $828K grant from Knight Foundation, we've hired Community Manager, Meghan Murphy, who will coordinate our efforts to support and expand our groups and work with local leaders to learn more about their needs and the best ways we can help them provide value.
This includes our international community, which has seen steady growth both in membership and conference attendance. Our international committee will be focusing on areas of growth overseas with help from an on-the-ground advisory committee. Meanwhile, plans are well under way for our second international conference, ONA London: Audience Engagement, and new partnerships that will pave the way for events in Tokyo and Scandinavia.
Diversity is woven through everything we do, from requiring equal gender and ethnic representation in the presenters for all of our events, to creating professional development opportunities in diverse communities. To that end, we're adopting a "college-to-C-suite" strategy with programs for journalists at each stage of their careers:
We'll also continue to champion disruption at the university level, with the second round of the $1M Challenge Fund for Innovation in Journalism Education, seeding creativity and collaboration through $35,000 micro-grants provided by a coalition of five major funders.
We are in our eighth year of the hugely successful, Gannett Foundation-supported ONA Camps, which provide free on-the-road digital training with a design-thinking focus. These Camps bring together an incredibly diverse cross-section of our industry, and serve as mini conferences focused on the key issues of the day.
For the past 15 years, the the Online Journalism Awards have been the only awards solely dedicated to honoring the work of digital journalists. They are now an increasingly sought-after recognition for modern news outlets — and the more than $50,000 in cash awards doesn't hurt, either. Submissions have nearly doubled over the past five years, and come from two dozen countries. This year, we'll be seeking a foundation partner to help us capture and highlight the reporting, editing, design, development, data and distribution that go into these award-winning works, with the goal of pushing the industry forward.
Over the past year, we've launched two tools, both free and open-source: the Build your Own Ethics Code and the Event Manager, to schedule your live events. They're the first contributions to our Digital Toolkit, a resource we plan to expand.
In support of the broader journalism community, our News Ethics Committee continues to look at critical issues surrounding news-gathering and distribution, while our Legal Committee is taking on more of the policies, legislation, court cases and issues that affect the unique work you do in the digital media field. I urge you to follow our work and let us know what issues are of concern to you.
We'll celebrate all of these efforts with you and 2,000 of your closest friends at ONA16 in Denver, Sept. 15-17 — the best digital training and networking event in the industry. The Suggestion Box will open soon and we can't wait to see your ideas.
On behalf of the Board and the smartest, hardest-working and coolest staff imaginable, thank you for your membership, your ideas and your important work. Our commitment to supporting you is second only to your commitment to digital journalism itself.
Best,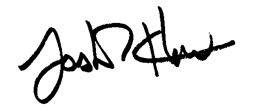 Joshua Hatch