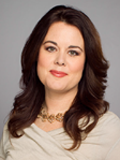 When the ONA Board and staff met in January, we kept coming back to two themes — growth and optimism.
As digital journalists and media veterans, we know how quickly coverage, staff, tools, budgets and jobs move in this vibrant and crazy business. We're happy to say that with healthy finances, a stable staff, expanding programs and 15 years of shepherding transformative growth under its belt, ONA is deepening its role in helping our community take advantage of all the opportunities that emerge from the changes — micro to seismic — in our industry.
I'm delighted to be part of that conversation as I return as ONA's Board President, and honored to serve with newly elected Vice President Joshua Hatch and Treasurer David Cohn, and re-elected Secretary Mandy Jenkins.
We recently welcomed new Board member Jose Zamora of Univision, who joined us for a two-year term. And we extend our appreciation to Jennifer Preston, who left the Board mid-term after taking on new duties as Vice President for Journalism at the Knight Foundation, a generous ONA funder and partner. We wish her the best in a crucial role and a huge thanks for her energy, ideas and support. Appointed to fill out her term is Google's David Smydra, who garnered the next level of votes in the October 2014 election, bringing our board to the full 15 members.
We're leading at a pivotal time, when ONA's membership is approaching 2,300, but over 25,000 people are connected to us around the world through our events and membership. It's no wonder we're planning for growth — and lots of optimism — for 2015.
On behalf of the entire board and the ONA membership, it's an honor to work with Jane McDonnell, ONA's talented Executive Director, and her fabulous staff as we expand our digital and professional development training, and fine-tune our focus on the top four needs we hear from our growing community (with help from all of our generous funders):
1. Conferences, networking, training, cubed
ONA London: Mobile
For the first time, we'll be hosting not just one but two fantastic conferences. In March, we'll launch ONA's first conference outside of North America. Our ONA London: Mobile gathering will focus on our audience's rapid migration to mobile, and at the same time expand and mine the expertise of our global community.

ONA15
We could all use some sunshine and swimming pools in our lives. That's why we're headed back to Los Angeles for ONA15 Sept. 24-26. With the Los Angeles Times' Megan Garvey, Google's David Smydra and Board member Robert Hernandez chairing, the staff, conference committees and countless volunteers are already hard at work preparing for up to 2,000 of our closest friends. Watch for registration to open in April.

ONA Local/ONA Camps

Our trademark grassroots training and networking expand, with 45 ONA Local groups worldwide; this past year, we welcomed 10 groups and held 100 events. And our popular ONACamps once again will translate into three free intensive trainings on digital tools and themed issues featuring design thinking … possibly coming to a city near you.
2. Developing talent, spreading diversity
Women's Leadership Academy
We were happily overwhelmed by the response to this experimental program with our partner, the Poynter Institute. This week-long, tuition-free, collaborative training for promising women in digital media was in part inspired by a lively session at ONA14 in Chicago. We look forward to announcing the names of the 25 talented women (plus faculty) who will join us April 12-17.
Digital Leadership Breakfasts
These three off-the-record breakfasts over the past year gave senior leaders the chance to candidly compare notes on successes and challenges in running a modern news organization. Our final event in this series will tackle content distribution in Los Angeles, and we hope to continue to provide a thoughtful forum to discuss and share digital innovation throughout 2015.
Next Generation of Innovation
Leadership is key, but ONA's strength has always been its rowdy digital innovators, and we're proud to support the next generation of media pioneers. We'll pick a second cohort of HBCU Digital Media Fellows to attend our annual conference for free, and expect new partnerships that will bring more diversity to our event, which last year met its goal of 50 percent diversity in speakers. J-schools and local news do mix, as the 13 winning experiments of the $1M Challenge Fund for Innovation in Journalism Education proved in 2014. We'll be giving out another round of $35K microgrants for creativity and collaboration in academia this year. And as stand-out professionals under 30 move up the ranks, we'll continue to help identify, support and mentor them with our MJ Bear Fellowships.
3. Taking the high road
DIY Ethics
Our crowd-sourced Build Your Own Ethics Code now moves to the second phase, with a tool in development that will help journalists craft their own codes around issues surrounding news-gathering and distribution. This is part one of a digital toolkit we'll roll out this year to help whip-sawed journalists keep up with the pace of news with integrity.
Online Journalism Awards
If you're looking for guideposts to journalistic excellence, be sure to check out the stunning work of the 2014 Online Journalism Award winners, with new categories honoring the best in data journalism and visual digital storytelling. This year, as media increasingly come under literal fire, we introduce the James Foley Award for Conflict Reporting, a tribute to journalists who report on war, corruption, crime and politics in far-flung countries around the world.
4. Taking a stand.
We've taken on a stronger role in shaping the policies and issues that impact the work you do every day, by fighting for an open internet, supporting press freedoms and championing open data in over a dozen briefs and letters in 2014. We've joined with other organizations to form a united front, as in the attacks on Charlie Hebdo, and we'll continue to make your voices heard whenever digital media and the public good are threatened.
ONA is starting 2015 in the same spirit we see in our community — optimism, passion and collaboration. From myself, our Board of Directors and great staff, thank you for inspiring us.
Best,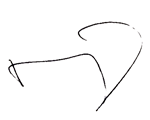 Meredith Artley
Board President
@MeredithA