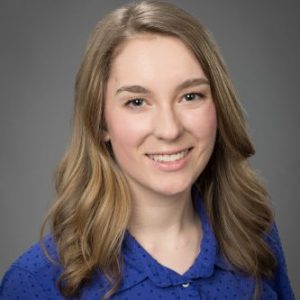 Natalie is a bilingual English/Spanish journalist happy to be an organizer of ONA DC. Previously she was the president of the student portion of ONA Reno and a reporter in the 2017 ONA student newsroom. She first participated in the ONA national conference in 2016 as a speaker on a panel titled, "Latinos and the 2016 Election: Reporting on Communities Regardless of Your Background."
Natalie is a program assistant at the International Center for Journalists in Washington, D.C., and is the U.S. ambassador for SembraMedia, a media nonprofit dedicated to empowering Spanish-language media entrepreneurs.
She earned degrees in journalism and Spanish from the University of Nevada, Reno (UNR). For her undergraduate thesis, she researched the landscape of bilingual Spanish-English reporting in the state of California. She has also worked as a reporter for National Public Radio member station KUNR Public Radio and Noticiero Móvil, UNR's bilingual student news outlet.