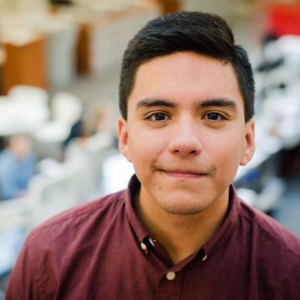 Sebastian is originally from San Antonio and studies broadcast and digital journalism at the University of Southern California. He is a forward-thinking multimedia journalist passionate about making innovative, informative and engaging content for the digital age of media consumption.
Upon graduation, he'll be working to advance news distribution and storytelling on social and mobile platforms, ideally as a social producer, social strategist or social editor. This fall, he will serve as the executive digital editor for his campus's digital news outlet, USC Annenberg Media.
During his junior year, he co-led its mobile and emerging desk, which produces news content specifically for social media platforms. He currently interns for CNBC's social video team. His past internships include NBC Nightly News in New York, KNBC in Los Angeles and at KUT, the NPR station in Austin, Texas. He also serves on the board for the National Association of Hispanic Journalists as the organization's student representative.