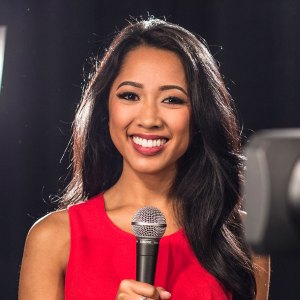 Starla Sampaco is currently an intern for KING 5 in Seattle. Inspired by CNN, Starla decided to pursue a career in broadcast journalism when she was 8 years old and has not looked back since. During the 2017 Washington legislative session, she was the host and producer of Capitol Headlines, a televised weekday program that aired on TVW (Washington state's version of C-SPAN). At TVW, she produced content on college tuition affordability, criminal justice reform and transportation.
Starla is proud to be the daughter of Filipino immigrants, and her experience as a first-generation American led to her passion for covering immigrants and underrepresented communities. As Miss Washington Teen USA 2014, she promoted a community platform titled "Diversity and Beauty Standards: Different is not defective" to initiate discussions on the lack of diverse female representation in media.
When she is not working, Starla enjoys binge-watching Gilmore Girls and saying hi to every dog she meets.