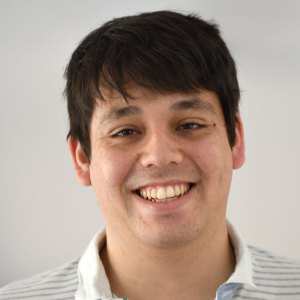 Martín González is a visual journalist focused on interactive graphics, and the co-founder of Politibot, a chatbot platform. He loves cartography, swoopy arrows, and census data. His work has been finalist of the GEN's Data Journalism Awards and the Startup for News competition.
He has been responsible for the graphics coverage of several elections in a top five Spanish newspaper, creating tools for the newsroom, designing media sites and long-form articles.
He has worked in Populate, the small studio responsible of the ICIJ's Panama Papers site, visualizing budget data, and designing open government tools with the collaboration of dozens of city councils.
He's also the co-founder of Hacks Hackers Barcelona, where he helps to organize meetups, workshops, and hackathons, fostering a community interested in the blend of news, code, and design.
Apart from graphics, in his free time he maintains and creates open source projects to acquire and transform Spanish digital cartography.