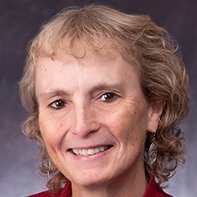 Jody works on new products and advises for various Bing news strategies, providing training in Beijing and insights into the media industry for the team responsible for Bing News. She is the former editor of The Next America, a multidisciplinary National Journal initiative on the impact of demographic shifts on policy and politics.
A former newspaper and magazine writer and editor, she began her digital journalism career in April 1995 for washingtonpost.com, rising to managing editor and executive producer. She served as executive producer at USATODAY.com for nearly five years and ombudsman and director of experimental programming at MSN.com for two years.
From 2008 through 2011, she directed News21, part of the Carnegie-Knight Initiative on the Future of Journalism, which funded 93 fellows from 12 allied graduate schools to tell complex or investigative stories in innovative ways.
She chairs J-Lab's advisory board and is an advocate for diversity and continued education in journalism. Her 1999 Maryland dissertation, "Maximizing the Medium," examined online newsrooms at ABC, NPR and USA TODAY. An early member of the ONA, she directs the ONA Education committee and helps to manage the ONA educators community on Facebook.