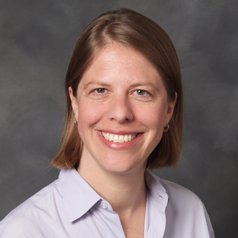 Below is Hayes bio as a 2013 ONA Board candidate:
Hayes is the Chief Operating Officer of Legacy.com, which partners with more than 800 newspapers around the world to publish online obituaries and related content. With more than 11 million unique visitors who generate 50 million-plus visits each month, the Evanston, IL-based company is among the 25 largest news sites in the US, according to comScore. As the company's COO, Hayes's responsibilities include developing original content and managing user-generated content; driving social media initiatives; and overseeing company communications. Under her leadership, the company has been honored by the Webby Awards and Editor and Publisher in the community and social networking categories.
Before joining Legacy.com in 2000, Hayes was a writer at People magazine and, earlier, the Latin America correspondent for The Times-Picayune. She started her journalism career as a reporter at The Times of Trenton. She has taught new media at Medill, and was a Knight Wallace Fellow at the University of Michigan. She recently delivered the journalism program's Graham Hovey lecture, which "honors alumni whose subsequent careers exemplify the benefits of sabbatical studies at U-M." A native of New Orleans, she has a B.A. from Vanderbilt University.