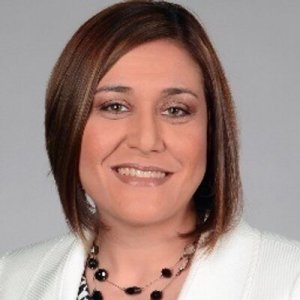 Below is Maribel's bio as a 2013 ONA Board candidate:
I've had the privilege of being a journalist for nearly 20 years. Most of that time was spent working in mid-size newsrooms in roles ranging from reporter to managing editor/digital. In 2009, I was named Digital News Executive in Gannett's U.S. Community Publishing division overseeing digital news strategy for our 82 local newspapers. I also serve on, and am a founding member of, Gannett's Leadership & Diversity Council.
For the past 18 months, I have been working to develop and implement a new subscription model that focuses on the value of the unique, local journalism regardless of platform and seeks to invest in ensuring high quality content by adding journalists and digital firepower to our local newsrooms.
Before joining Gannett's corporate team, I was the Managing Editor for Digital & Custom Content at The News-Press in Fort Myers, Fla., where for more than 12 years I served in a variety of roles. I joined Gannett in 1996 as a reporter at the Rockford (Ill.) Register Star.
I am a graduate of the University of Miami's School of Communication. Throughout my career, I have played an active role in our industry's many organizations. Among them: the National Association of Hispanic Journalists, serving on the Finance Committee; American Society of News Editors, just appointed to the Leadership Development Committee; APME, IRE, INMA and, of course, ONA.