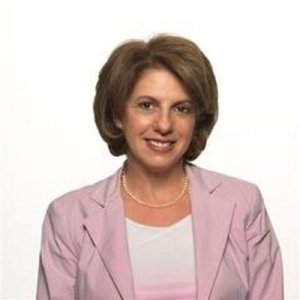 Arlene Getz is the Editor-in-Charge, Digital News, at Reuters. Getz joined Reuters from Newsweek, where her positions included five years as a South Africa-based correspondent covering the final years of apartheid. In New York, she was one of the first editors on the new Newsweek.com, working as international editor and senior editorial manager before becoming the magazine's editorial director for global editions in countries ranging from Poland to Japan, Turkey and Pakistan.
Getz wrote on political and international news and edited Newsweek.com's award-winning online sections on the 9/11 attacks; the Iraq war; two U.S. presidential campaigns and the assassination of Pakistan's Benazir Bhutto. She has degrees in journalism and law, and was a Visiting Press Fellow at Cambridge University, England. Honors include Front Page Awards for online news coverage of the attacks of September 11, 2001 and several awards, including two for online commentary, from the New York Association of Black Journalists.
She also won two Gatekeepers Fellowships to the Middle East from the International Reporting Project (IRP) at Johns Hopkins University; chaired the awards committee of the Overseas Press Club (OPC) and served as an OPC vice president and on judging panels for OPC and IRP fellowships.